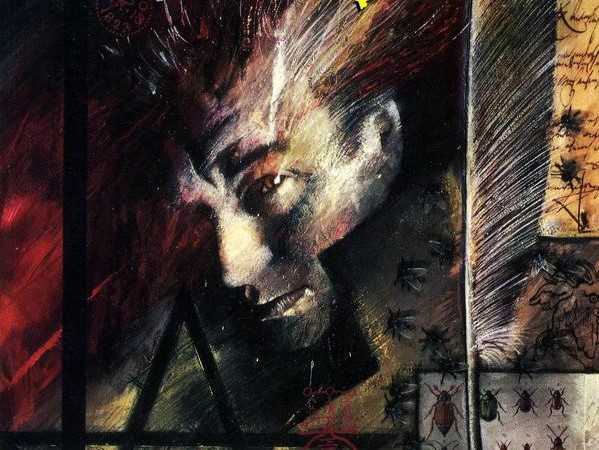 Leaving behind last week's creepy country manor for the soggy streets of London, the Vertiguys get an introduction to the world's sneakiest sorcerer, John Constantine. Join us as we marshal our ghosts and stock up on bug spray to tackle 1988's Hellblazer #1 and 2.
Show Notes
5:10 – The Quor'toth was officially the "darkest of the dark worlds." For the curious, the one with the slugs is Angel season 3, episode 19, "The Price."
6:10 – With the exception of IDW's Angel: After the Fall, Buffyverse comics have always been Dark Horse's domain. Although a number of non-canon comics were published alongside the Buffy and Angel TV shows, Dark Horse has more recently published three full "seasons" of canonical Buffy stories since the TV series aired its final episode.
7:46 – The Constantine TV series aired on NBC for – I was surprised to discover – only 13 episodes. As we mentioned in the audio, though, Matt Ryan's portrayal of the character obviously touched a chord. His Constantine was, at least, blond and British, which is two up on the movie version.
8:56 – It's actually Return of the Caped Crusaders, and features the voices of Adam West, Burt Ward, and Julie Newmar.
11:46 – This is pretty much all the social commentary we're going to see in this story (unless you count Gary's rampant heroin use), but Jamie Delano's run on Hellblazer was known for its political engagement, something we'll see featured much more heavily in the very next issue.
13:33 – "Dangerous Habits" ran from Hellblazer #41-46. It's a good story, and one we're looking forward to covering.
17:10 – William Burroughs was a beat generation author most famous for Naked Lunch, and for an incident where he purportedly shot his wife dead while attempting to shoot a highball glass off her head (though multiple witnesses later said the gun went off accidentally). Much like Gary Lester, Burroughs spent several years living in Tangier, enjoying easy access to drugs and a tolerant attitude toward homosexual affairs.
23:09 – Behold, an example of a pith helmet: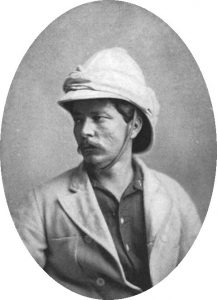 27:30 – V for Vendetta and From Hell both feature detective characters using hallucinogens to make leaps of insight. In particular, V for Vendetta includes a scene of Inspector Finch using LSD at a concentration camp and seemingly encountering the ghosts that inhabit the place.
31:19 – Whoops. A voodoo or vodoun practitioner is not usually called a vodoun. According to my admittedly basic research, a male priest like Papa Midnite is a houngan, while the female equivalent is a mambo.
36:00 – He does! Papa Midnite is played in the film by Djimon Hounsou.
53:37 – That was a reference to the Llamas in Hats videos.
53:55 – For evidence of Sam Kieth's amazing cat drawing skills, check out Sandman #1.
55:48 – "The Mercy Seat" is a song from Nick Cave and the Bad Seeds' 1988 album Tender Prey, depicting a convicted murderer in the final moments before his death by electric chair. It's one of Nick Cave's signature songs, and frequently performed in live shows.
Podcast: Play in new window | Download
Subscribe: RSS