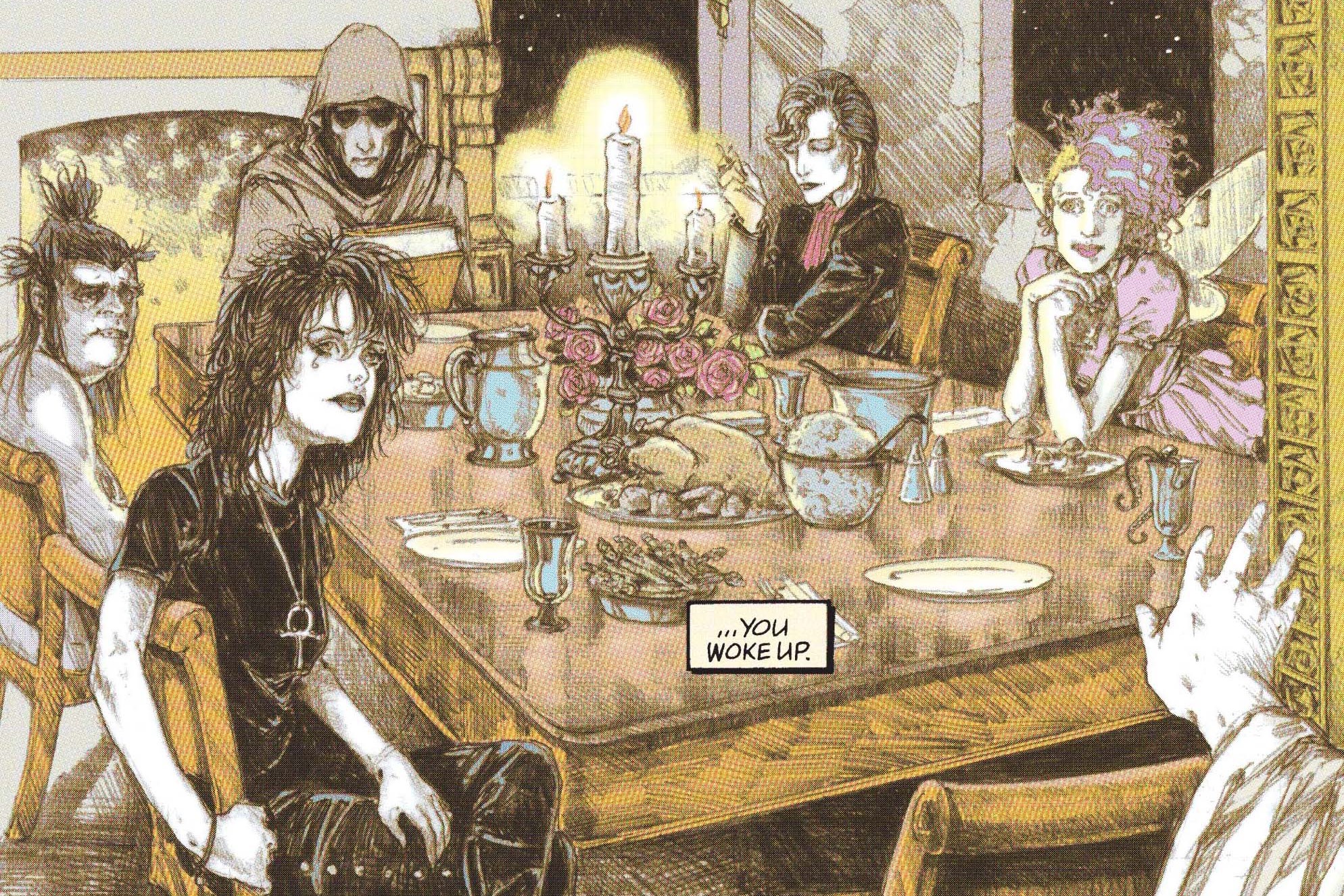 Welcome back! Join us for a final tour through all things Sandman with our friends from What's Lightsabers, Precious?, Ryan and Joanna!
Show Notes
1:17 When we recorded this, it had been just a year since we recorded our Ninja Scroll episode. It has now been closer to a year and a half. Apologies, the pandemic and some personal life stuff that came up beforehand severely impeded our workflow.
2:05 "Imperfect Hosts," is the title of Sandman #2, in which Morpheus visits the Hecate and is given advice on where to find his lost tools. It's part of Preludes and Nocturnes.
2:35 As of the time of this writing, What's Lightsabers, Precious? has not posted a new episode since January.
5:03 Richard Nixon's head, voiced by Billy West, is a recurring character on Futurama as President of Earth. He is one of several political figures portrayed on the show surviving as heads in jars, along with Antonin Scalia and Ruth Bader Ginsburg.
6:17 Zoboomafoo was created by the Kratt Brothers and originally ran from 1999 to 2001 on public television and continued to appear in reruns and syndication long afterwards. There appears to be a common misconception that Zoboomafoo was also a real lemur; in fact the character was played by a lemur named Jovian. Homestar Runner was a web series created by the Brothers Chaps that debuted around the same time and theoretically continues to this day, though updates have been extremely sporadic since the mid-2000s.
9:53 PK can be heard discussing his love of the scorpion flail here.
12:18 Sandman: The Dream Hunters was first published in 1999 by Vertigo as a novella with illustrations by Yoshitaka Amano. It was later adapted as a comic book with art by P. Craig Russell in 2008. We fully intend to cover it in the future.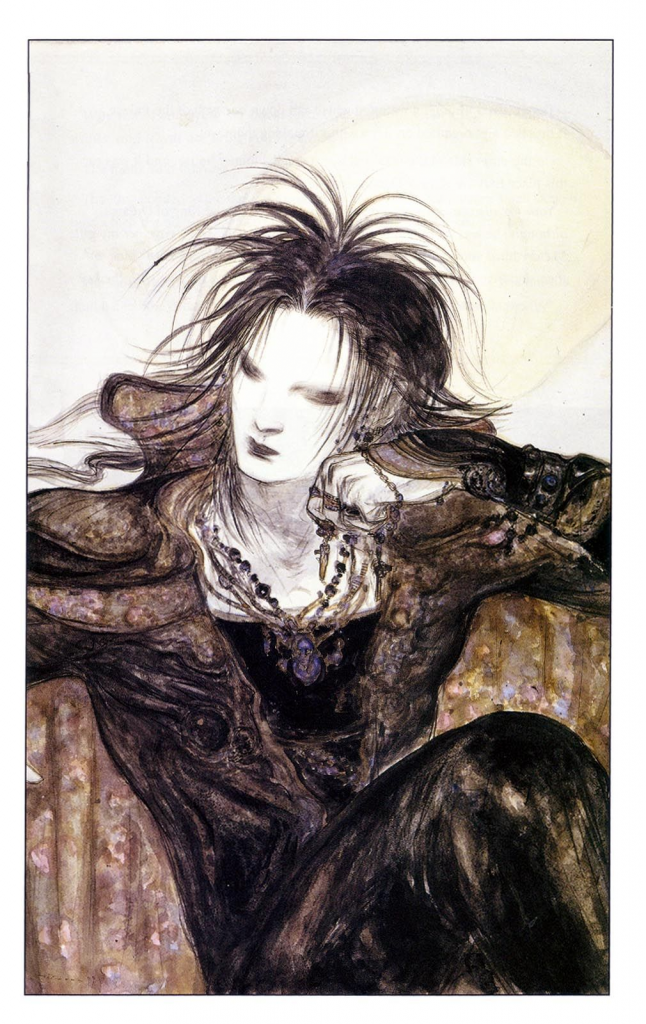 13:14 Wolverine: Snikt! was a comic book series with words and art by Tsutomu Nihei that ran for five issues in 2003. It was part of Marvel's short-lived Tsunami imprint, which was all about Marvel characters done in a manga style.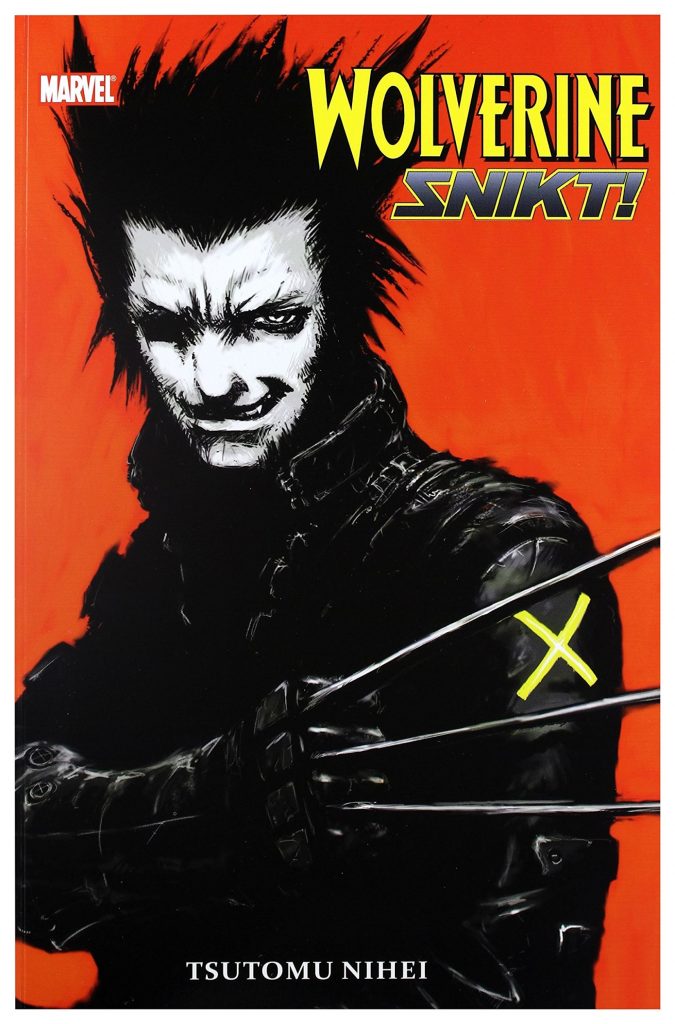 13:58 Elektra and Wolverine: The Redeemer was a 3-issue series from Amano and writer Greg Rucka that ran in 2002.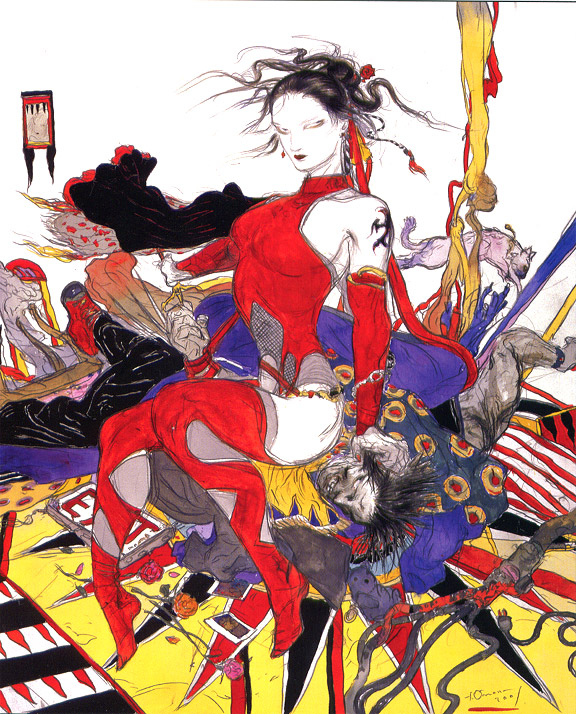 13:27 Silent Möbius creator Kia Asamiya provided covers and pencils for Uncanny X-Men #416-420, which were indeed part of the Chuck Austen run. Unfortunately, these issues achieved more notoriety for containing the Juggernaut's heel-face turn than for the legendary manga artist's contributions.
25:16 Sam Keith was the artist for the first five issues of Sandman, as I originally suspected. Shoulda had faith in myself.
29:29 The Rebirth-era Batman run by Tom King included art from the likes of David Finch, Clay Mann, Lee Weeks, Mikel Janin, Mitch Gerads, and Joëlle Jones.
33:30 The What's Lightsabers, Precious? coverage of mpreg can be found here.
47:42 Some insight on how Gaiman intended Matthew's voice to sound can be found in this interview.
49:20 My favorite running joke in The Big Lebowski is The Dude's incessant recycling of words and phrases from other characters.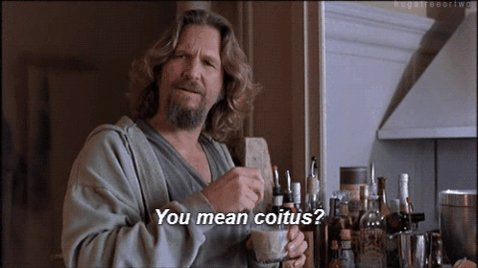 57:36 Not so timely anymore.
1:10:50 I'm referring to this gif. Yeah, I know I say it wrong.
1:15:12 "I Will Survive" is a 1978 disco single by Gloria Gaynor, from her album Love Tracks. It has been covered by Cake and Diana Ross, among others.
1:18:00 "Rhinestone Cowboy" was written and originally recorded by Larry Weiss in 1974 before becoming the lead single from Glen Campbell's 1975 album of the same name, as well as Campbell's signature song. "Wichita Lineman" was also a single for Campbell and the title track of another record. It was a sequel of sorts to "By the Time I Get to Phoenix," which was originally by Johnny Rivers, but had been covered by Campbell a year earlier. Essentially, his producers believed that another Campbell song with a city in the title was bound to be another hit.
1:19:00 Joanna told a shorter version of this story at the very end of this episode.
1:22:10 An adult take on Oscar the Grouch, you say?
1:25:01 For the record, we are decidedly not the official Sandman podcast.
1:40:42 We covered the Hellblazer issue with Winnie-the-Pooh in this episode.
1:42:51 Sam Keith created The Maxx and wrote all 35 issues, but received writing assistance from William Messner-Loebs on 21 issues and from Alan Moore on one issue.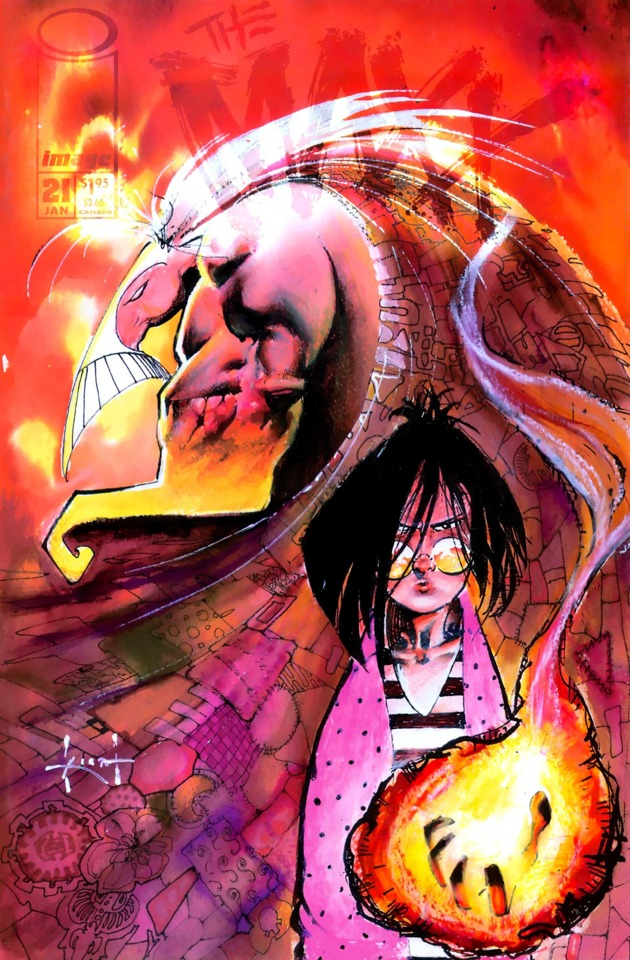 1:56:30 Look for Joanna and Ryan's new show Podda Cast 'Em All within the next month or so. It should be dropping into the WLP feed.
Podcast: Play in new window | Download
Subscribe: RSS