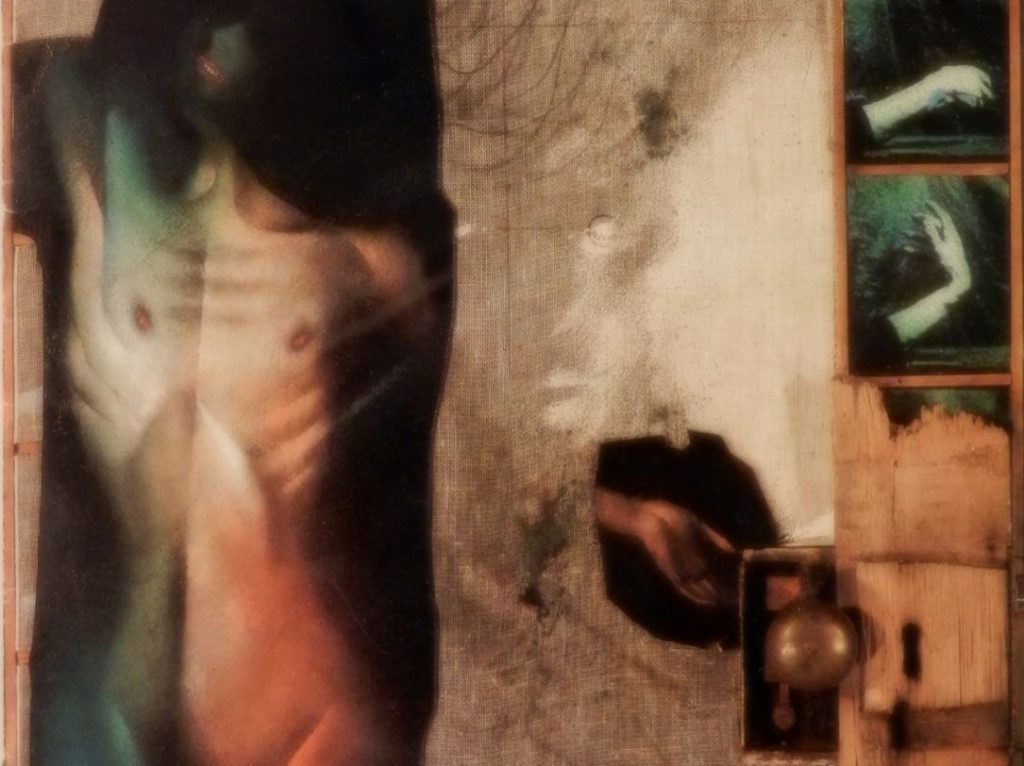 At long last, Morpheus confronts Doctor Destiny to reclaim his ruby in Sandman #5-7. Join us for the creepiest issue yet, plus a true Sandman rarity – a fight scene!
There will be no new Vertiguys episode next week, but we'll be back June 7 with the next installment of Hellblazer.
This podcast contains spoilers for Clerks and Final Fantasy VII.
Show Notes
3:22 – I forgot to mention that "Funeral March for a Marionette" was composed by French composer Charles Gounod. The recording here is by Eastern Wind Symphony, directed by Clark McAlister, and can be found at the International Music Score Library Project.
3:47 – Yeah, so… we used to watch Sailor Moon.
3:57 – Okay, so I used to watch Sailor Moon.
4:38 – Fact check! I said the bony hand was pushing open the door to the Dining Hall, but he's clearly pulling it. It's important to be accurate about these things. What if one of you had to escape Arkham Asylum someday?
5:00 – The Scarecrow is one of Batman's first foes, created in 1941 by Bob Kane and Bill Finger for World's Finest Comics #3. As you can pick up from this issue, Dr. Jonathan Crane is a psychiatrist obsessed with phobias. Sometimes he's out to inspire fear in his victims so he can study it, sometimes he's just a criminal with a gimmick, but his crimes pretty much always revolve around spraying people with fear-inducing gas.
5:28 – The use of a hook in the back of one's outfit to fake a convincing hanging is a key device in William Castle's 1959 horror classic House on Haunted Hill.
8:05 – As you can see here, the final page of Alan Moore and artist Brian Bolland's The Killing Joke memorably features Batman and the Joker spotlighted in the lights of a police car outside Arkham Asylum.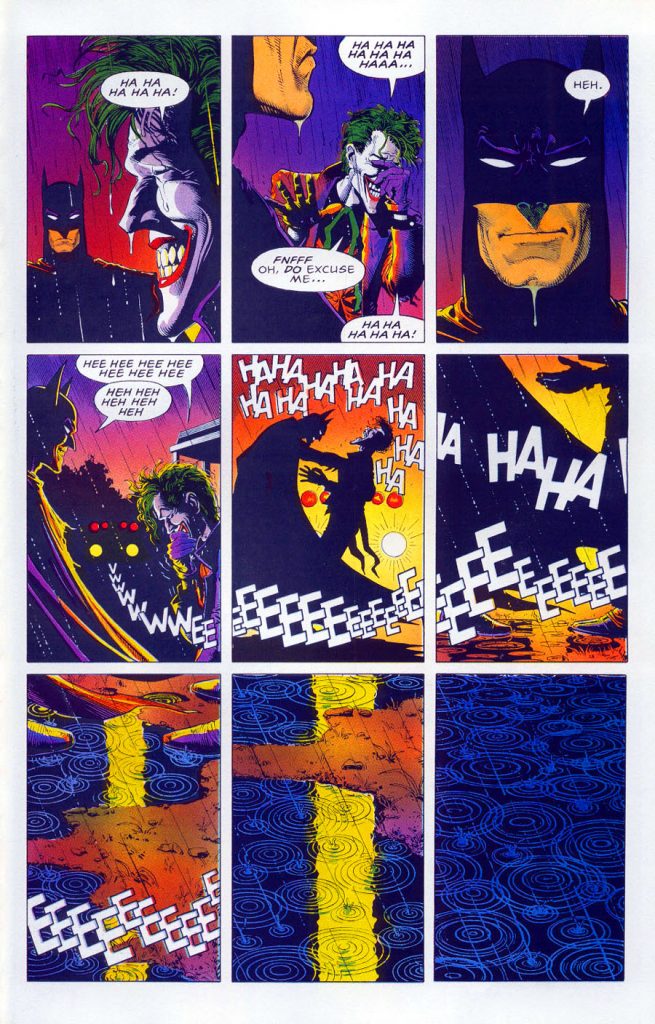 9:49 – Take that, Aeofel!
11:21 – We do not mention here that Jack Kirby introduced Mister Miracle in 1971's Mister Miracle #1.
12:46 – Grayven is the bastard we were looking for. Created in 1996 by writer Ron Marz and artist Darryl Banks, he was primarily a villain for Green Lantern Kyle Rayner, making his first appearance in Green Lantern (vol. 3) #74.
14:23 – The Justice League Satellite was destroyed by Red Tornado during the Crisis on Infinite Earths, though it had been devastated shortly earlier by the Earth-Mars War in Justice League of America Annual #2. It's unclear to what extent either of these incidents are part of the Post-Crisis canon (the Earth-Mars War certainly isn't), so just take Mister Miracle's word for it that the Satellite has been destroyed. By the way, we refer to the Satellite as the Watchtower, but that's a mistake – the Watchtower is a different satellite base created by Grant Morrison in 1997's JLA #4.
18:20 – There are two real life cities called Metropolis in the United States: a city of 6,500 people in Illinois, and an abandoned ghost town in Nevada.
18:44 – Distant mountains were sometimes visible in outdoor scenes of Smallville because the show was filmed in Vancouver, which is not far from the North Shore Mountains.
19:29 – For me, the Martian Manhunter's voice will always be that of actor Carl Lumbly, who played the character in the DCAU Justice League and Justice League Unlimited series. MM has been an Oreo addict since the 1987 series of Justice League International, written by Keith Giffen and J.M. DeMatteis.
28:58 – "Older and Far Away," episode 6.14 of Buffy the Vampire Slayer, features the entire cast trapped at Buffy's birthday party by her sister's wish that people wouldn't leave her, read literally by a wish-granting demon. As you might have gathered, Buffy is one of our favorite shows, as is TV's Angel.
39:11 – Clerks is my favorite, at least, though Eric has stated a preference for Dogma.
40:34 – It occurs to me now that the scrawled writing behind the panels could be a way of reinforcing the "muse abuse" theme I talk about a little later in the show, equating what Doctor Destiny is doing directly with the act of writing, or reminding us that all this is taking place in a piece created by an author.
45:54 – Morpheus' look has often been compared to that of The Cure frontman Robert Smith, pictured below.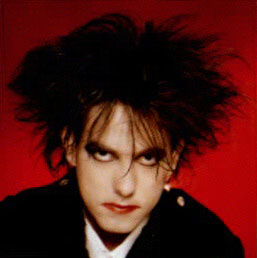 56:18 – That was a reference to Quarter-Life: Halfway to Destruction.
1:00:01 – In this case, it's the house that's haunted, not the hill.
1:02:36 – Here's a source for that Sam Kieth quotation, along with a bit more from Kieth on why he chose to leave the book.
1:06:20 – The line comes from this Arkham Asylum trailer.
Podcast: Play in new window | Download
Subscribe: RSS