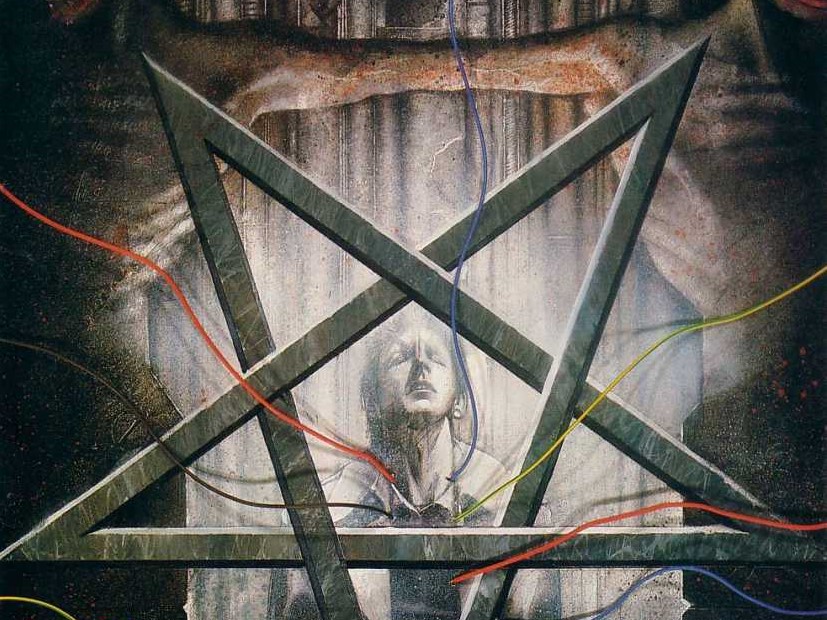 In Hellblazer #12-13, Constantine's got a fever – and the only cure is revenge! Plus, we learn about the proper facing of a pentagram, the cost of procrastination, and how to get your demon license.
Show Notes
1:02 – The one-point-up pentagram has long been a positive symbol in Christianity and other belief systems, sometimes suggesting the triumph of spirit over the four elements. 19th century French occultist Eliphas Levi was the first to put forth that an inverted pentagram was a symbol of evil.
3:35 – That was a reference to the movie Snatch.
6:18 – Eric's making reference to Star Trek IV: The Voyage Home.
7:46 – I can't be the only Yankee who wondered about this, so: Amstrad is a British electronics company that once held a big chunk of the UK home PC market.
11:39 – That was a reference to TV's Dexter.
15:50 – Here's the face in question.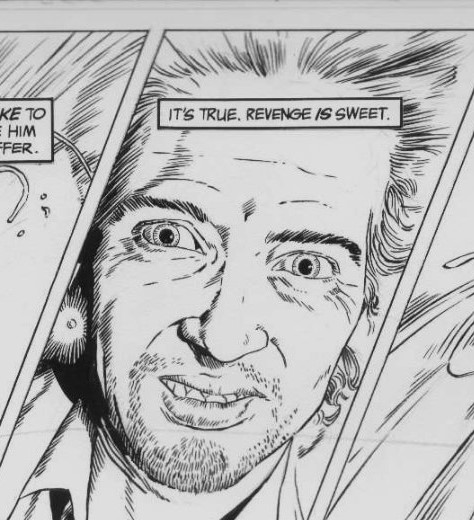 24:23 – Mike Hoffman apparently went independent after a short career with the major comics publishers; indeed, the only other credits I've found are Swamp Thing (vol. 2) #101-109.
26:11 – There's a scene in Richard Linklater's Before Sunset where Julie Delpy's character, Celine, recalls a memory that she recently realized never happened, of being accosted by a pervert as a child. She had been warned so thoroughly of the possibility by her parents, it seems, that she forgot it never actually happened to her.
33:11 – "Fouled up," in this context, means irradiated, but the men say "fowled up," possibly a reference to the seagull motif in this issue.
35:25 – Lots of references this week. That one was Arrested Development.
37:41 – Rose Walker decried the common plot device in Sandman #16, though she ultimately concluded it was a valid way to return to her ordinary life after having experienced in a dream events of world-shattering portent.
40:16 – Disclaimer: that Star Trek: The Next Generation episode (season 4's "Remember Me") is not a dream story. It depicts the good doctor trapped in a rapidly collapsing alternate universe ruled by her mental state, not a dream.
44:26 – In Jack Kirby and Joe Simon's Silver Age Sandman series, Jed had no established last name, though his grandfather, Ezra, had the surname "Paulsen." Ezra is Rose and Jed's father's father – Rose, and later Jed, get the surname "Walker" from their mother, Miranda.
44:45 – As far as I can discern, this Psycho-Pomp is an original creation. By coincidence, another villain called the Psychopomp will appear in Sandman (vol. 2) #52. Jack Kirby did, by the way, design an actual psychopomp, the Flash foe Black Racer.
Podcast: Play in new window | Download
Subscribe: RSS