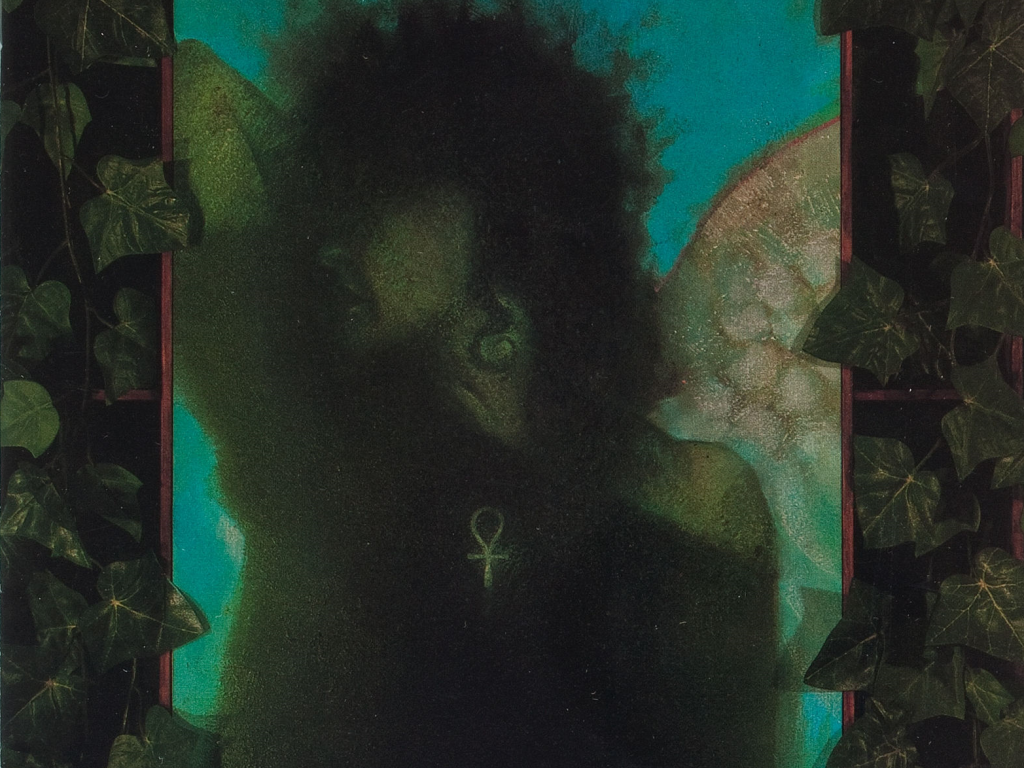 And so we arrive at Sandman #8, the epilogue to the prelude. Morpheus decides to wrap up his grand adventure with some moping, and we meet his big sister, the least beloved of the Endless.
Show Notes
0:19 – Geoff Johns is President and Chief Creative Officer at DC Comics.
1:36 – Washington Square Arch does have a certain resemblance to Paris' famous Arc de Triomphe.
4:36 – That "black goes with everything" line is paraphrased from Neil Gaiman's afterword to the first Sandman trade paperback, "Preludes and Nocturnes," in which he admits to loosely basing Morpheus' look on his own wardrobe.
5:23 – This character has a love of cute things, obviously – which Morpheus does not share – but it's also noteworthy that she appreciates stories where someone learns what's important in life.
5:57 – For those just coming in, Morpheus was held prisoner by a mortal sorcerer from 1916 to 1988, as depicted in Sandman #1, "Sleep of the Just."
7:24 – I apologize for this reference – which, were it transcribed, would certainly be in hieroglyphics­ – but this picture of Keanu Reeves made the rounds on the internet all the way back in (gasp!) 2010.
8:23 – For prior evidence of Morpheus' melodramatic tendencies, see his self-important close-up back in Sandman #4, when he refused to release his ancient lover from Hell because, after 10,000 years, he hadn't forgiven her yet.
17:49 – East of West is an Image Comics series written by Jonathan Hickman with art by Nick Dragotta, a Western pastiche of the Biblical apocalypse set in a dystopian future United States resulting from a grim alternate history. Coincidentally, the protagonist of this series is Death – the Horseman – described by Hickman as a Clint Eastwood-like figure.
19:29 – I'm referring to 2007's (!) The Deerly Departed.
19:38 – As Eric was good enough to mention, I have another show!
21:09 – It's likely Morpheus turns away out of some sense of respect, but it's possible that Death in her glory is something he can't look upon. As we will see much, much later in the series, there are secrets that are too spicy even for the Endless.
23:09 – Vital context! Nicolas Cage plays an Angel of Death in this film!
23:18 – City of Angels is a 1998 film starring Nicolas Cage as an Angel of Death who falls in love with a human surgeon played by Meg Ryan and faces the decision whether to fall and become human in order to be with her. It's loosely inspired by Wings of Desire, a 1987 German movie by director Wim Wenders, which I refer to here as "the original film" (and which does indeed precede this issue).
24:13 – The point that I was trying to make is just that this "sick baby scenario" seems like one of a handful of instantly comprehensible tableaux for death – possibly reason enough for its inclusion in this issue.
24:50 – Nope! I was wrong. There is a fire started by a baby-bottle-warmer, but no shattered bottle image.
29:12 – Beedle the Bard failed to mention the fourth Peverell brother, who asked for some excellent fuckin' boots.
30:19 – I'm referring to my favorite track from Tom Lehrer's 1959 album An Evening Wasted with Tom Lehrer.
30:45 – Sorry, I meant to say "afterword."
33:35 – The other Death special is The Time of Your Life. Both are written by Neil Gaiman and feature art by Chris Bachalo. In addition, a miniseries, The Girl Who Would Be Death, is based on the character, though she never appears, and the one-shot At Death's Door, written and illustrated by Jill Thompson, depicts Death's side of the upcoming Sandman story arc "Season of Mists."
38:18 – Mike Allred is the creator of Madman, and will contribute a story to Sandman during the "World's End" arc. He also created the reality TV mutant hero team X-Statix with… Peter Milligan. Chip Zdarsky is best known for co-creating Sex Criminals with writer Matt Fraction.
39:37 – Daphne Blake is one of the perennial starring characters in Scooby-Doo.
Podcast: Play in new window | Download
Subscribe: RSS