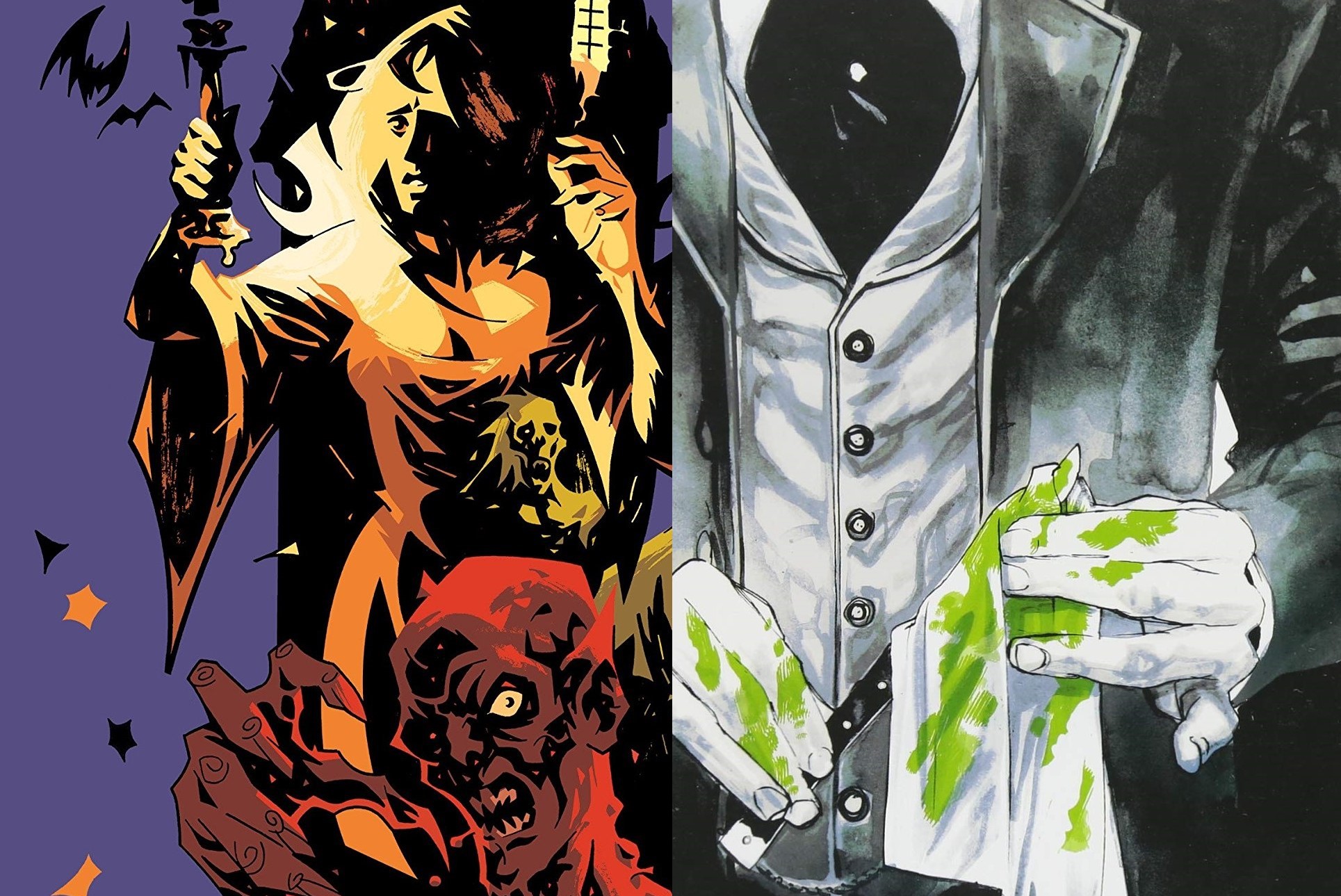 Happy Halloween, listeners! Departing for the dread domain of Dark Horse Comics, we're tackling two twisted tales from Sandman scribe Neil Gaiman! First, we learn a sinister secret in Forbidden Brides of the Faceless Slaves in the Secret House of the Night of Dread Desire, then we solve a murder mystery in A Study in Emerald!
Show Notes
2:30 – Sean's quoting from Love Actually here.
2:50 – We forgot to mention it, but Nick Filardi did the colors for Forbidden Brides.
4:54 – Mr. Rochester is the Byronic hero and love interest of Charlotte Brontë's Jane Eyre, a brooding figure who secretly keeps his insane wife locked away in an out-of-the-way bedroom of his creepy-ass gothic mansion even as he courts the title character. He was portrayed by Michael Fassbender in a 2011 adaptation from director Cary Joji Fukunaga.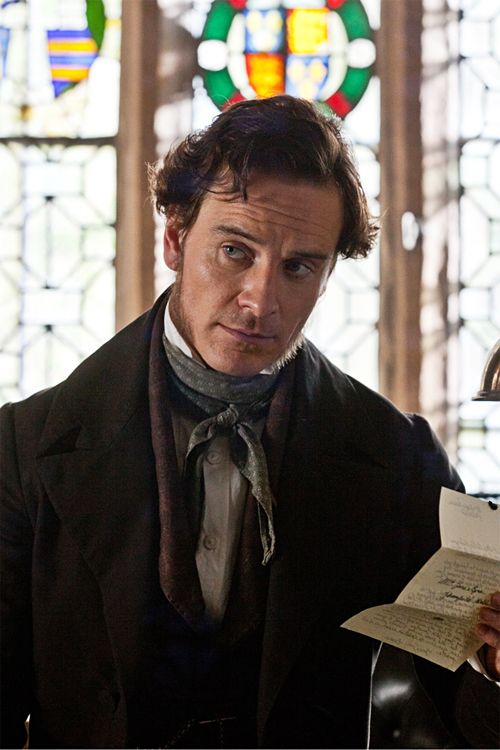 5:03 – The Ballad of Buster Scruggs is a 2018 Coen Brothers western featuring an obstinate coach driver in the last of its six vignettes.
8:50 – Yes, I called him adventury. He may also be plucky; we don't see enough of him to be sure.
9:51 – The resemblance is there, but it also occurred to Sean later that the brother looks remarkably like the Batman: The Animated Series version of Ra's al Ghul – played by David Warner.
11:10 – At this point we see a piece of statuary in the manse's garden, a hooded figure with a book quite reminiscent of Sandman's Destiny.
11:20 – This is a reference to Big Jule from Guys and Dolls, who cheats at dice rather brazenly by using a set of his own dice with no spots. It's okay, he says, he remembers where the spots formerly were.
11:35 – The vampire hunter has at this point disappeared without explanation. He will not be seen again.
11:50 – H.P. Lovecraft was an American horror writer who originated the Cthulhu mythos and the associated subgenre, which is distinguished by encounters with cosmic aberrations – creatures so terrifying that the mere sight of them or knowledge of their existence is sufficient to cause madness and despair. We'd also be remiss not to mention that Lovecraft was a virulent and outspoken racist, a fact that taints the positive aspects of his legacy and much of his work.
14:07 – Edgar Allen Poe was a 19th century American writer known for his short stories and poetry, mostly in the horror and mystery genres. Though he has a variety of famous works to his credit, including the short story "The Murders in the Rue Morgue," which is credited with originating modern detective fiction, his signature work is the poem "The Raven." It features a bird that squawks "Nevermore!" as we see here. It's also worth noting that Poe was a major influence on Lovecraft, and his work anticipates Lovecraftian horror in many ways.
15:08 – An agony column is another term for an advice column. It can also refer to a "Missed Connections" style space where people place advertisements looking for lost loved ones.
15:22 – He goes on to say a bunch of stuff about "spiral power" and "the drill that will pierce the heavens."
19:22 – "Forbidden Brides…" was first published in Gothic! in 2004, eight years after the end of Sandman. In the foreword to Fragile Things, though, Neil Gaiman mentions that he had written the first draft 20 years before.
20:26 – I just realized we didn't describe the cover of either graphic novel, so: the cover of Forbidden Brides, by Shane Oakley, depicts the frightened Amelia holding up a candle; behind her are the silhouette of the mansion and a full moon, and in the foreground three ghouls are sort of emerging from the shadows at the bottom of her dress. The cover of A Study in Emerald shows a well-dressed man (from the neck down, his face concealed) using a handkerchief to clean green blood off a scalpel.
20:35 – We discussed American Vampire in this episode.
21:50 – Springheel Jack was an urban legend of Victorian London, about 50 years before Jack the Ripper. Reports vary as to whether he was a demon or merely a man disguised as one, but he was said to have claws and a phenomenal leaping ability that allowed him to appear and disappear quickly. Like the Ripper, this Jack mainly attacked women, though not fatally.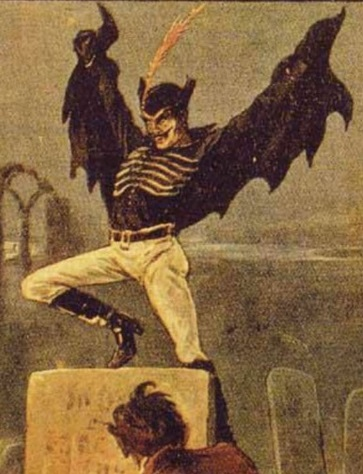 25:40 – Scotland Yard is an informal name for the London Metropolitan Police, who had their headquarters on a street called Great Scotland Yard in Westminster.
27:25 – A Study in Scarlet was Arthur Conan Doyle's first Sherlock Holmes novel, published in 1887. It originally appeared in the magazine Beeton's Christmas Annual.
27:47 – Ra's al Ghul was created by Denny O'Neil, Neal Adams, and Julius Schwartz and first appeared in 1971's Batman #232. As previously mentioned, he was portrayed by David Warner in Batman: The Animated Series. Liam Neeson portrayed the character in 2005's Batman Begins.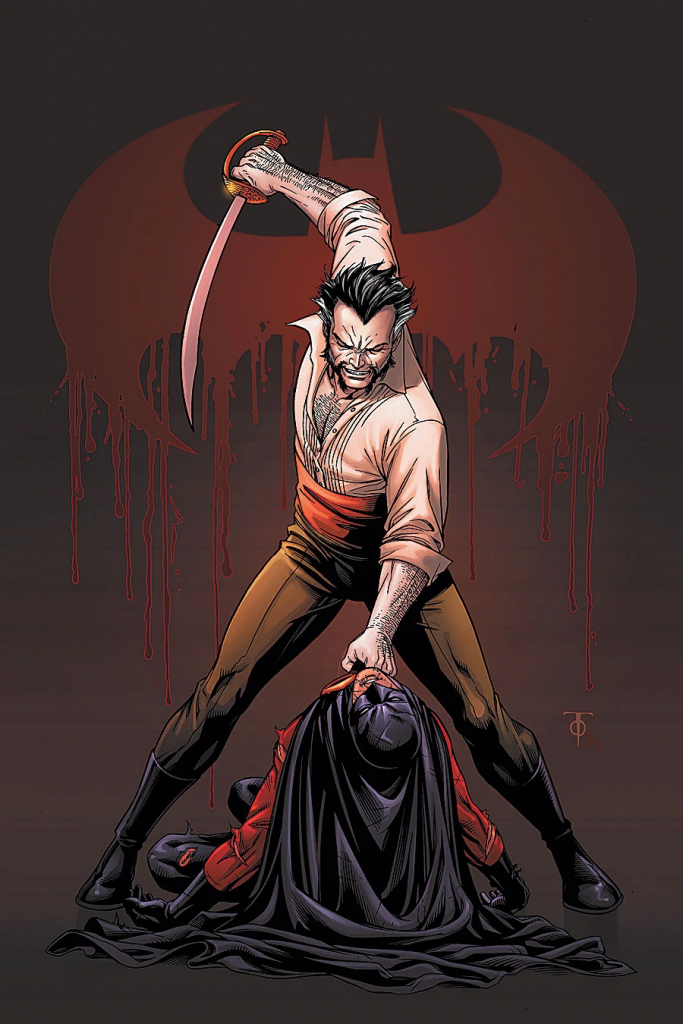 28:32 – That was a quote from the first season of True Detective, which was directed by Cary Joji Fukunaga. Carcosa actually originated in the works of Ambrose Bierce, but was adopted by Robert W. Chambers and has since inspired many other stories in the Lovecraftian style.
28:44 – "A Scandal in Bohemia" was the first Sherlock Holmes short story, and the third appearance of the character. It contains the only original appearance of Irene Adler and was published in The Strand Magazine in 1891.
30:36 – Gloriana was the title character in Edmund Spenser's epic poem The Faerie Queene (which is still a pretty good read). Spenser designed his beloved queen character to display the touted virtues of Elizabeth I, who took on the name as a nickname later in life.
32:24 – This Poe-inspired poem might be my favorite thing Penny Arcade ever produced.
36:44 – The White Witch is a villain from C.S. Lewis's The Chronicles of Narnia series, appearing in 1950's The Lion, the Witch and the Wardrobe and 1955's The Magician's Nephew. She also appears in Gaiman's "The Problem of Susan" from Fragile Things.
36:50 – The Narrative of Arthur Gordon Pym of Nantucket is Poe's only finished novel. Published in 1838, it features a climactic ending as the heroes come face-to-face with an enormous white figure in Antarctic waters.
39:25 – That was a reference to this bit from The Simpsons.
43:07 – Professor James Moriarty is the archnemesis of Sherlock Holmes. He was created by Arthur Conan Doyle and appeared in 1893's "The Final Problem," which concludes with his apparently having killed the great detective and fallen to his own death in the process. Holmes would later turn out to be alive in 1903's "The Adventure of the Empty House."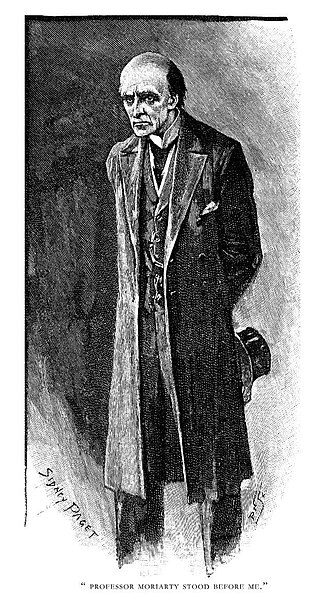 45:20 – It seems that seditionary and seditious are both correct.
Podcast: Play in new window | Download
Subscribe: RSS