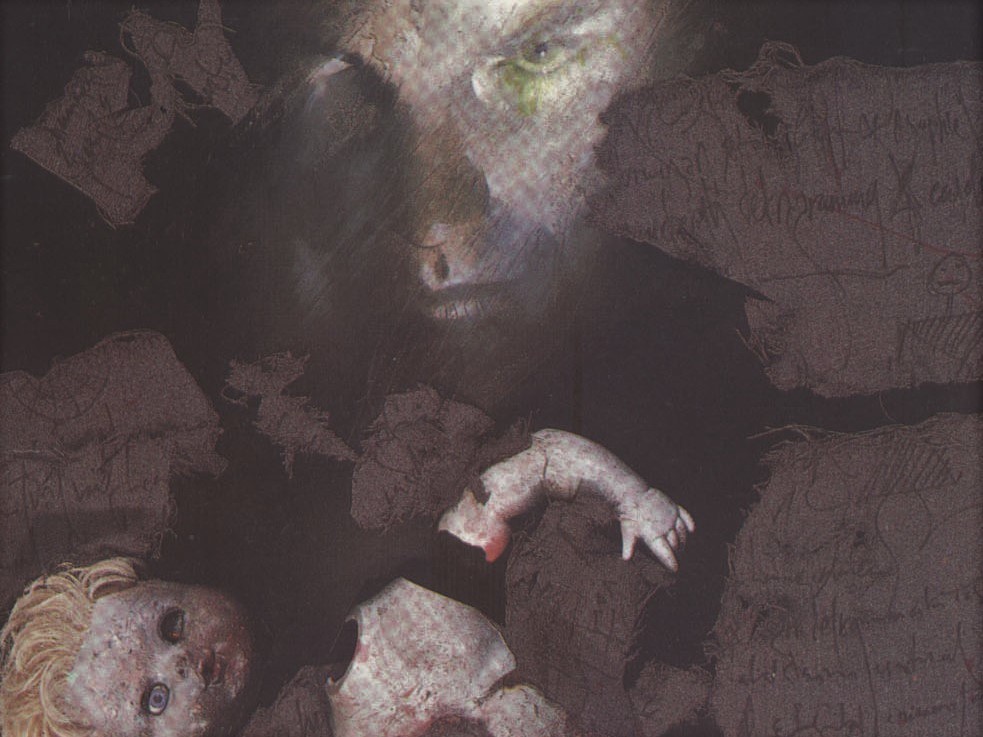 In Hellblazer #11, we journey back to 1978 and witness the worst day of John Constantine's life. It's not pretty.
Show Notes
6:05 – As mentioned, "Heroes" (the quotes are part of the title) hit in September 1977, the first single from David Bowie's October '77 album of the same name.
11:06 – As can be heard here, the Newcastle or Geordie accent tends to render "aw" or long "o" sounds as "or" – hence "orful" or "norful."
11:27 – Monsters! Monsters from the id!
17:35 – Okay, it's a little easier than I let on.
22:30 – In brief, the Battle of Khe Sanh in 1968 was a five-month siege of a US Marine Corps base in Vietnam that was isolated from overland supply lines by North Vietnamese forces. Although a relief task force eventually broke through, the base was found to be untenable; it was evacuated and demolished shortly thereafter. Jamie Delano previously touched on the ongoing psychological impact of the Vietnam war on the generation that survived it back in in Hellblazer #5.
25:41 – I was making reference there to the First of the Fallen, a major Constantine antagonist and sometime ruler of Hell who won't be showing up until Hellblazer #42, part of Garth Ennis' Dangerous Habits arc. By the way, the sorcerous tome Constantine uses in this issue, the Grimorium Verum, is a real 18th-century grimoire, and Sagatana is one of the demons listed therein.
27:34 – "Free-wheeling" means casual, relaxed, or without much regard to rules or social norms. Here, it might also be a punny reference to Frank's penchant for motorcycles.
28:10 – It was just like this.
29:41 – See what I mean?
31:52 – Back in Hellblazer #8, bedridden John had a flashback or nightmare recalling the immediate aftermath of Newcastle, in which he was tortured by police for an unknown something he'd done to "the girl," woke up in the Ravenscar psychiatric facility, and saw Astra's face transforming into that of a demon.
36:14 – I don't know no snakes!
37:02 – "Yes, I recall you were an insolent child. I gave you a lesson once – in manners," Nergal said, back in Hellblazer #8. At the time, John didn't know what Nergal was referring to, and Nergal declined to explain any further.
42:52 – Hellblazer #5, "When Johnny Comes Marching Home," we felt was both gratuitous and tedious.
51:33 – Richard Bruning was design director at DC for five years, working on projects like Watchmen, The Dark Knight Returns, and the comic sequel to The Prisoner. As for writing, he's best known for the 1990 miniseries Adam Strange: The Man of Two Worlds.
Jen van Meter got her start writing the very first comics appearance of Buffy the Vampire Slayer in Dark Horse Annual 1998, and has since earned praise for her Oni Press series Hopeless Savages.
Bruce Jones is a long-time Marvel writer who has worked on Ka-Zar, Conan, and more recently a five-year run on The Incredible Hulk. He also wrote the Flash Gordon newspaper strip for two years, and Dario Argento adapted Jones' 1974 comic story "Jenifer" as a 2005 episode of Masters of Horror.
55:27 – Okay, that's a bad joke, but Eric started it by referring to the flagship Marvel team as "The Adventures" for years after their first movie hit.
Podcast: Play in new window | Download
Subscribe: RSS