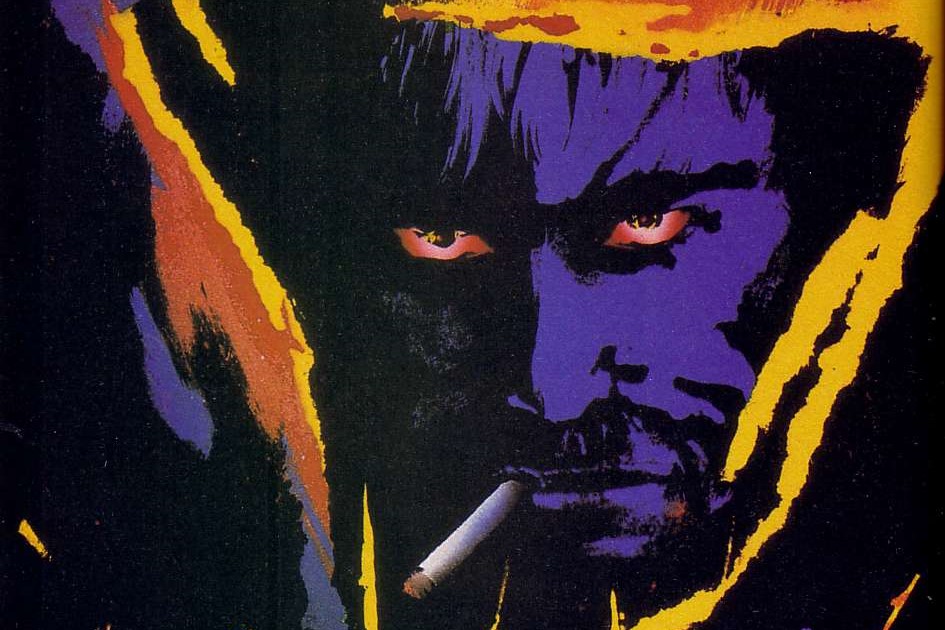 This week, we put an iconic Hellblazer tale to bed. In the gripping finale of Dangerous Habits, John Constantine says his goodbyes, plays his final card, and remembers that he's kind of a bastard.
Show Notes
3:25 – "My Way" may be a reference to the Frank Sinatra song from his 1969 album of the same name.
5:25 – "De Niro's crying" is a reference to the movie The Intern, in which each of the principal actors gets a crying scene, including Anne Hathaway, Robert De Niro, and Hathaway's cheating husband (Anders Holm).
10:48 – The West Wing episode in question is season 5's "Disaster Relief." Incidentally, the "Congress building" is more properly called the United States Capitol.
11:20 – Despite claiming not to be ashamed, it's interesting that this issue begins with John lying to put more of the blame on himself for his imminent demise – claiming that he's pissed off one mystical foe too many – before he concludes here that he's not ashamed of his life.
12:09 – This is a bit of an inside joke. Sean's deliberately misquoting the My Chemical Romance song "Dead!" The line is, "Have you heard the news that you're dead?"
12:12 – "The Old Apartment" is the best Barenaked Ladies song. It's from their 1997 record Born on a Pirate Ship.
14:52 – Artist's rendering of the Third of the Three: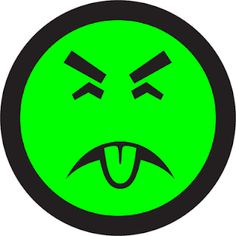 16:41 – Ray's death was actually in issue 7.
18:39 – The title "The Sting" may be a reference to the 1973 Best Picture winner of the same name, the quintessential con film starring Robert Redford and Paul Newman and directed by George Roy Hill. The three more famously collaborated on 1969's Butch Cassidy and the Sundance Kid.
21:02 – Godflesh is an English metal band. They're actually associated with Napalm Death, who were mentioned in Hellblazer #32. This is pretty representative of what their song titles are like.
34:16 – My reading of "Man Out of Time" is supported by the lyric "The high heel he used to be has been ground down." Constantine might relate to "You drink yourself insensitive and hate yourself in the morning." The song can be found on Costello's Imperial Bedroom, from 1982. The single has one of my favorite Elvis Costello covers: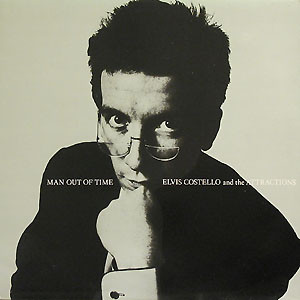 41:23 – By having John make more of an effort to keep close friends in his life, Ennis may be justifying a shift in the series' structure toward a larger recurring cast and a greater sense of community surrounding Constantine. Time will tell…
44:41 – "A Rainy Night in Soho" is from The Pogues' 1986 record Poguetry in Motion, which, incidentally, was produced by Elvis Costello. Here's the single cover: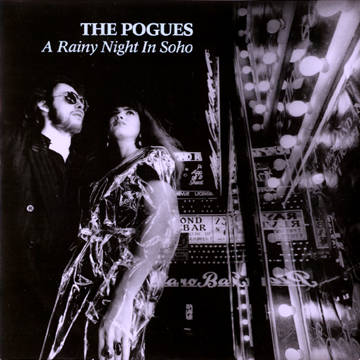 45:06 – Sean's describing John's interaction with Mammon in Hellblazer #3.
Podcast: Play in new window | Download
Subscribe: RSS