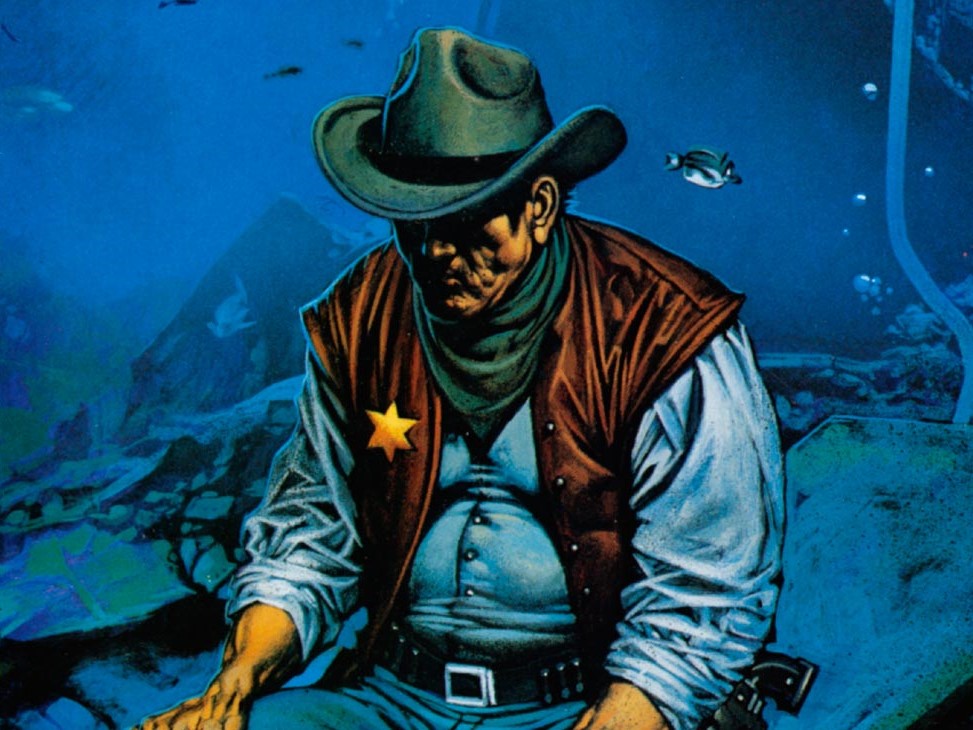 Jesse Custer confronts his past and his terrifying family in Preacher #11-12, plus the Duke and the Almighty drop by to discuss the story so far.
Show Notes
3:14 – We covered Sandman #9, "Tales in the Sand," along with the first half of The Doll's House story arc in a previous episode.
4:49 – Blood tones by regular Preacher colorist Matt Hollingsworth.
6:55 – Eric's pronunciation of "ellipsis" is a reference to Stinkoman 20X6.
13:24 – Angelville seems to be an exception to Jesse's usual non-judgment policy! In all seriousness, the juxtaposition of his actions here with the discussion at the beginning of this story arc of whether he can judge Tulip for her hit-woman past is probably very deliberate. This arc sees a shift to a Jesse who's more willing to use his powers, more active in seeking out and resolving situations, and more willing to judge his enemies as the bad guys and treat them accordingly.
21:47 – Located in Utah and Arizona, Monument Valley was a favorite location of director and frequent John Wayne collaborator John Ford – a lookout in the Valley is even named John Ford Point. More than just a favorite of Ford, the Valley also makes appearances in Once Upon a Time in the West and Back to the Future Part III, among many others.
30:42 – Sorry, she levels the shotgun at T.C.
39:27 – If Preacher #1 is "bitten by a radioactive spider," All in the Family is "with great power comes great responsibility."
41:30 – I'm fond of the line, "Utterly bleak and black is not the sum of realism. All the other colors are real, too," from Lois McMaster Bujold's The Hallowed Hunt.
Podcast: Play in new window | Download
Subscribe: RSS