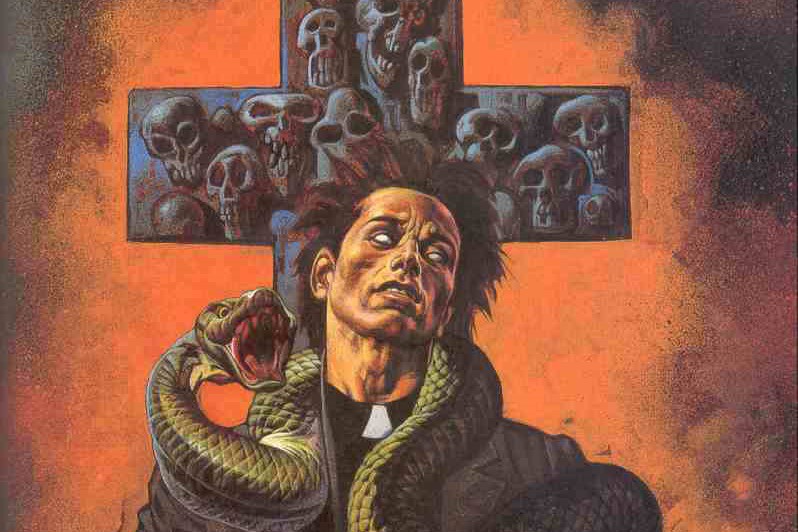 The Big Easy turns deadly in Preacher #31-33. Jesse finds his comfort zone, Arseface makes a career change, and Cassidy takes all the blame.
Show Notes
2:28 – Stephen Root is actually a comedian and actor, known for his roles in Office Space, Get Out, and the sitcom NewsRadio.
3:05 – We covered Preacher Special: Cassidy: Blood and Whiskey here.
3:25 – That's a reference to Star Trek III: The Search for Spock. Genesis isn't a planet in the context of Preacher. Sorry for the confusion.
7:01 – "Owazuh" may be Oasis, and the song that follows, their 1995 hit "Wonderwall."
9:34 – That was a reference to Guy Ritchie's Snatch.
10:49 – Yeah, I quote The Lonely Island kind of a lot. This one's from "3-Way (The Golden Rule)."
14:54 – Dangerous is a 1990 comedy album by Bill Hicks. According to Wikiquote, the line I'm thinking of actually goes, "Take all that money we spend on weapons and defenses each year and instead spend it feeding and clothing and educating the poor of the world, which it would pay for many times over, not one human being excluded, and we could explore space, together, both inner and outer, forever, in peace."
19:25 – The "Dixie" might have been a Dixie Cocktail. I couldn't find a "Krakatoa Hurl," but there's a few recipes floating around for a "Krakatoa." They're all tiki drinks with multiple types of rum, multiple types of bitters, and pineapple juice, among other ingredients. None seem to feature maraschino cherries.
21:05 – Midnight in the Garden of Good and Evil is a fascinating look at Savannah, Georgia in the 1980s, particularly the 1981 murder of Danny Hansford. I highly recommend it.
24:05 – Live and Let Die is a 1973 James Bond movie, the 8th in the series, and Roger Moore's first outing as the character.
25:58 – By having characters compare their experiences to similar scenes in movies, Ennis also calls attention to Preacher's own self-consciously cinematic flavor, as a modern Western told explicitly in the language of classic Westerns. Remember, he used a similar trick in the opening pages of The Saint of Killers #1.
28:56 – It took Sean by surprise to see Lili dress like the other Enfants du Sang. Although they're obviously goth kids, she never seemed to be in it for the scene. Her agenda is to be powerful and immortal, and keep ruining people's days for as long as possible, so she should be interested in being a vampire rather than dressing like one. But perhaps she always dresses for the occasion and the blonde hair and tight dresses she wears to work are also a façade.
30:51 – We're quoting a scene from The West Wing episode "Celestial Navigation":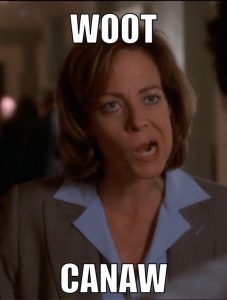 36:39 – Actually, it was Trading Places. I always forget which of those movies has Eddie Murphy's kung fu bit.
52:35 – "Abrogates" might have been a better word.
58:15 – Released in 1998, Villa Elaine is Remy Zero's second studio album. 2001's The Golden Hum is their third.
58:41 – Although The Golden Hum's instrumental opening track shares its name with the album, the final listed track, "Impossibility" kicks off with the lyric, "As the Earth swung / this golden hum / seemed to wash over me."
58:51 – That's a reference to the dream realm of Subcon, which Mario explored in Super Mario Bros. 2.
Podcast: Play in new window | Download
Subscribe: RSS