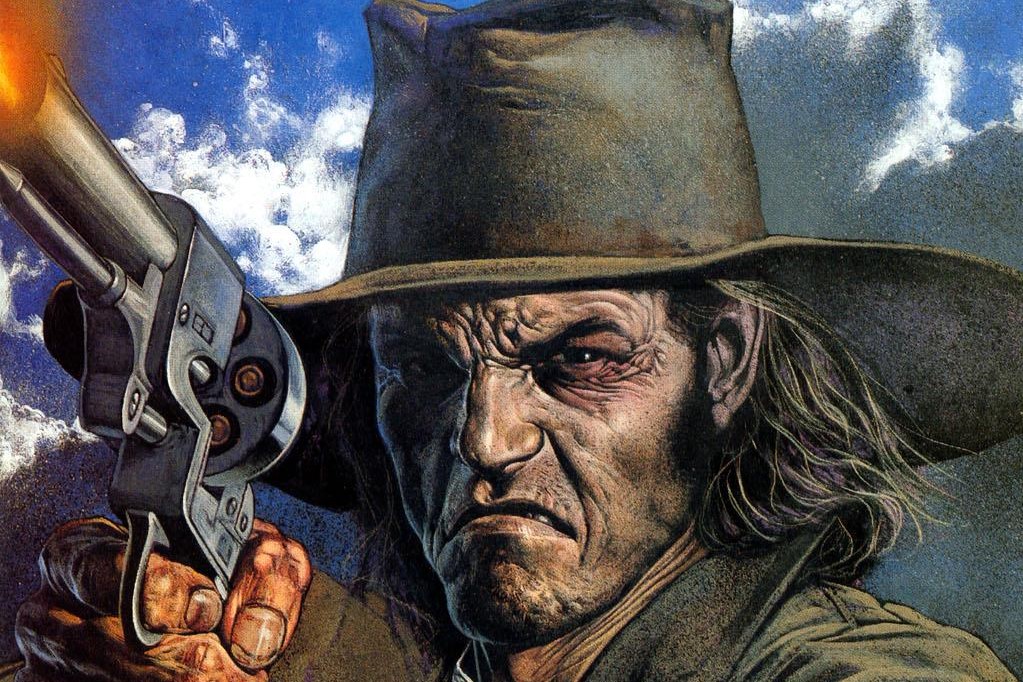 A terrifying legend is born in Saint of Killers #1-4. It's a grim cowboy epic and knows it, but will it be too dark even for the Vertiguys?
Show Notes
0:41 – Eric's referring to the 12-issue limited series The Flintstones from DC. Steve Pugh's pencils and inks are accompanied by Chris Chuckry's colors over a script by Mark Russell.
1:19 – The Looney Tunes are not Hanna-Barbera properties, of course, though Batman/Elmer Fudd Special earned Eric's recommendation nonetheless. Another interesting result of the Hanna-Barbera project is Future Quest.
1:40 – Batman/Top Cat appeared as a backup story in Adam Strange/Future Quest Annual #1, depicting a harder-edged (which is to say, at all hard edged) Top Cat transplanted from a world of anthropomorphic felines into Gotham City, where his efforts to rebuild his criminal empire make an enemy of the Caped Crusader.
3:36 – Frankie "the Eunuch" Toscani was a minor villain who gave Cassidy a bad time during his captivity at the hands of the Grail in Preacher #19-24. Saint of Killers ran alongside Preacher #16-19, so Frankie made his first appearance in Preacher the same month this miniseries ended.
5:48 – True enough, John Wayne plays the (fully fictional) Ethan Edwards in John Ford's The Searchers. Also listed here are William "Billy the Kid" Bonney, real-life cowman and Lonesome Dove inspiration Charlie Goodnight, Lonesome Dove protagonists Woodrow Call and Gus McCrae, fictional outlaw Josey Wales, Chisholm Trail namesake Jesse Chisholm, the defenders of the Alamo, and the infamous Jesse James.
15:47 – Perhaps I should have said CSA – since the Texan fought for the South, if this saber is a remnant of his military equipment and not just something he picked up, it'd be Confederate-issue.
22:23 – The Jenova Reunion is a reference to one of our favorite RPGs, Final Fantasy VII.
26:56 – We have certainly seen the borderlands of Hell – the border between Hell and Heaven is where Jesse Custer's supernatural passenger, Genesis, was conceived, as depicted in Preacher #23.
27:57 – It's also worth noting that the gate of Hell in Sandman takes the form of a skeleton of some immense ancient beast. Gaiman and Kieth's Hell carries a sense of unknown history, while the Hell depicted here suggests deliberate purpose.
30:38 – In Greek myth, Tartarus is a deep abyss where sinners suffer after death. I don't know why I thought it was a tower – probably because of Persona 3.
32:31 – In case you don't follow all three of our comics, over in Sandman, we've recently been covering the Season of Mists arc. In Sandman #23, Lucifer took his revenge on protagonist Morpheus for a perceived slight by quitting his job and handing ownership of Hell – and all the complications carried with it – over to Morpheus.
33:16 – Eric's referring to this.
33:52 – Eric didn't appreciate being reminded of this 1998 poster for Star Wars Episode I: The Phantom Menace, depicting the young Anakin Skywalker. Saint of Killers ran in August-November 1996, just two short years earlier.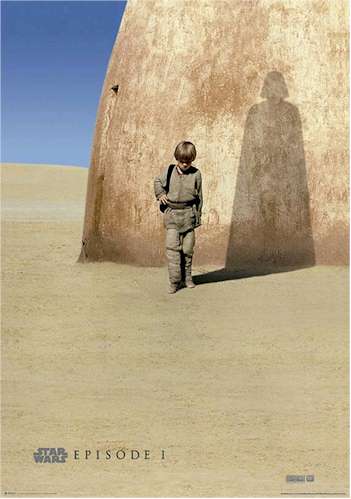 34:13 – The statement stands on its own, but for further context, see here.
35:27 – Tulip died by violence in Preacher #10, shot in the head by Jesse's evil family. She got better the very next issue.
48:06 – The Nine was a 2006 drama on ABC, one of the many long-form mysteries to follow in the wake of Lost. It followed nine survivors of a protracted bank robbery turned hostage situation, gradually parceling out snippets of what happened during the robbery alongside the day-to-day drama of the survivors' lives.
49:08 – For more on the legend of Polybius, I'd recommend Joe Streckert's Interesting Times a.k.a. Weird History Podcast episode on the subject.
50:53 – The episode is 1960's "The After Hours," and while it didn't actually involve a double of the protagonist – except in the sense that a mannequin double played the character after she'd turned into a mannequin – it did feature a similar ending where the main character remains a mannequin while someone else goes out into the world to live a human life.
Podcast: Play in new window | Download
Subscribe: RSS