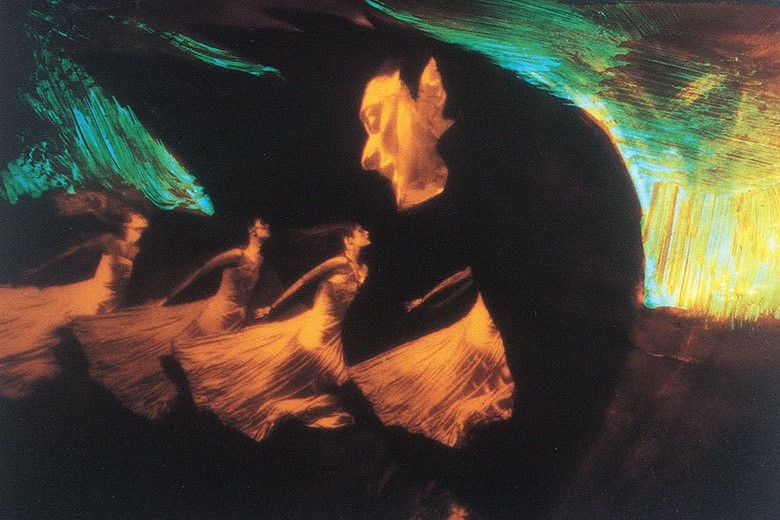 In our hour of need, Joanna from What's Lightsabers, Precious? returns for the wrenching conclusion of A Game of You. Featuring: a hurricane, a hard lesson about birds, a missive in lipstick, and the end of the world.
No episode next week, but we'll be back with fresh Hellblazer on May 30.
Show Notes
1:50 – If you didn't catch the first part of this story arc, find it here.
5:45 – C.S. Lewis was a British author and religious scholar, and a friend of Tolkien. He was best known for his series of fantasy novels The Chronicles of Narnia, originally published in the 1950s, which contained talking animals.
6:36 – Our coverage of Neil Gaiman's "Hold Me" can be found here.
7:40 – Wilkinson is singing "It's a Long Way to Tipperary," a British music hall song from 1912 by Jack Judge and Henry James Williams. The song is associated with World War I and refers to County Tipperary in Ireland.
9:57 – The 2015 007 film Spectre was the first to use Bond's arch nemesis Ernst Stavro Blofeld in 34 years and the first in 44 years to use his name. In the film, a reimagined version of Blofeld uses the analogy of a cuckoo to explain that he hates Bond for moving into his home and receiving kindness from his father after Bond was orphaned as a child.
28:02 – Pons Limbic.
28:40 – This crucial information about Wookiees and Ewoks can be found in the third episode of What's Lightsabers, Precious? here.
38:56 – Rocko's Modern Life was an animated children's sitcom that ran from 1993 to 1996. Following its cancellation, much of the creative team moved on to the much more successful SpongeBob SquarePants.
43:53 – The book about H.H. Holmes that Joanna and I are discussing is Erik Larson's definitive popular history on the subject, The Devil in the White City.
47:20 – More about Imaginary Fiends here.
50:40 – We covered "A Dream of a Thousand Cats" here.
52:54 – In fact, Thessaly had two limited series after Sandman finished its run: 2002's The Thessaliad (also featuring the Dead Boy Detectives) and Thessaly: Witch for Hire in 2004. Shawn McManus returned to draw the character in both series, and Bill Willingham provided the words. Both series can be found in the Bill Willingham collection Bad Doings and Big Ideas.
57:02 – The Velvet Underground's self-titled third LP was released in 1969. Most of the songs were written by the previously-mentioned Lou Reed. The song "Beginning to See the Light," which gives Sandman #35 its title, is from this record.
57:04 – Sean informs me that Rutger Hauer (then aged 41) had played a romantic lead opposite Michelle Pfeiffer in Richard Donner's cult fantasy Ladyhawke only five years prior to this issue. Yes, Sean brought up Ladyhawke.
59:15 – "The subtext here is rapidly becoming, uh, text," is from the second season Buffy the Vampire Slayer episode "Ted."
1:00:23 – In order: Joanna made reference to McGruff the Crime Dog, Sean quoted, "It's all these rats!" from the movie The Departed, and I mentioned Clint Clarke, presumably the reporter alter-ego of Hyperman.
1:02:13 – The Wounded Gazelle Gambit.
1:08:28 – Contrast the Dream King's unmaking of the Corinthian in The Doll's House, which played out more like an execution, with pain visible on the Corinthian's face and even a skull left behind.
1:12:50 – "Everyday I Write the Book" appeared on Elvis Costello's 1983 album Punch the Clock. "I Want You" is from his 1986 record Blood & Chocolate. It was the second great Costello record in '86; his classic King of America came out earlier that year.
1:16:29 – From Sean: "As well, one of the things I love about this story is how much it belongs to these women. We meet them before we ever see Morpheus, and the focus of the epilogue is on what's happened to each of them. It's their story, about what they went through. Morpheus is just a character in it, and the reader learns little more of the dream-world mythology surrounding these events than the mortal characters do."
1:20:30 – Not quite. In "Orpheus," the hippogriff says "It was freely given, boy. You should not scorn it."
1:30:10 – The places Barbie lists are all in Illinois, Indiana, or Missouri.
1:36:01 – Actually, A Game of You was published in late 1991 and early 1992.
1:40:20 – Delaney is saying here that identity is always a "game of you." Everyone needs people in their life to recognize and acknowledge the identity they put forth. Identity is a process of reaching out to other people, because when you're gone, they'll be the ones who remember what and who you were.
Podcast: Play in new window | Download
Subscribe: RSS