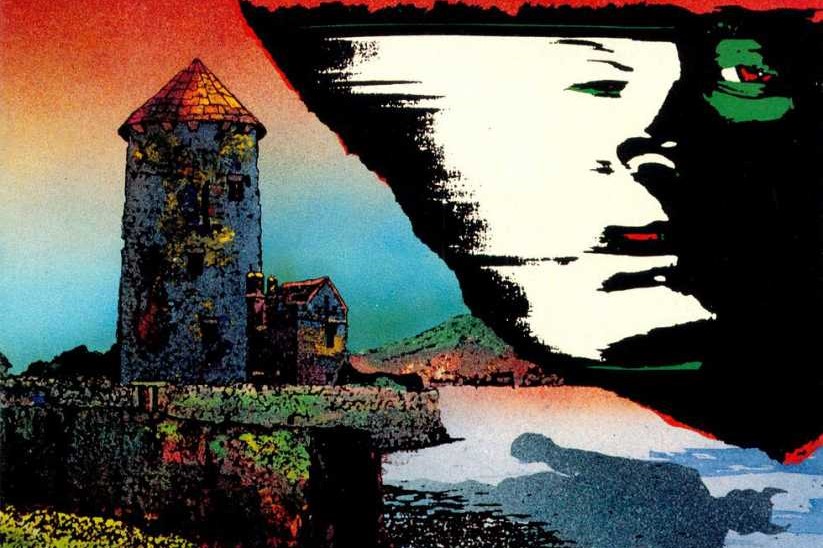 In honor of Eric's favorite issue of Hellblazer, we're pleased to present: the very first prototype episode we ever recorded. Marvel! as John Constantine outdrinks the Devil! Brave! the Skype-quality sound! Listen! if you want to!
Show Notes
3:46 – You may be wondering why we picked this issue for our test episode. Would you believe this was the only Vertigo comic of which we had two copies between us at the time?
6:16 – Although John takes a ferry to reach it, Dun Laoghaire is not an island. It's a coastal town on the island of Ireland.
7:39 – We know Emma and Ritchie and Gary from earlier issues of Hellblazer, but John and Brendan's past together hasn't come up before. This issue is the first appearance for Brendan Finn and Kit Ryan.
12:22 – Saint Patrick is, of course, the patron saint of Ireland, known for driving the snakes out, and also, y'know, for spreading Christianity. He is not to be confused with Saint Petroc, who had a fateful encounter with John's ancestor King Kon-sten-tyn in Hellblazer Annual #1.
13:50 – Eric has already pointed out to me that (a) these are not black-and-tans (a beer cocktail made with stout and pale ale), but simple glasses of stout, and (b) no Irishman would use that term for the cocktail, on account of that name's association with the Royal Irish Constabulary Reserve.
14:37 – That's one of our oh-so-frequent references to the Irish Rovers' short-lived TV series Party with the Rovers. It was a variety show anchored by pub performances from the band full of classic Irish songs and corny Irish humor. We grew up watching a compilation tape of concert performances and music videos from this show – this is pretty foundational stuff.
18:12 – The First of the Fallen is not Lucifer, and this is his first appearance. They're two completely different Satans. For one thing, the First is much more petty.
By this time in DC continuity (if we treat Sandman and Hellblazer as sharing a continuity, which they sometimes do), Lucifer has already quit his job as the Devil and opened a nightclub in Los Angeles. According to Sandman, Lucifer rebelled against God a nanosecond after creation and fell from Heaven. The First, on the other hand, claims to have been in the Pit when the first fallen angel arrived.
22:04 – We should really endeavor to call John "Hellblazer" more often on this show.
25:40 – Alas, Hellblazer #40 did not meet with Eric's approval.
Podcast: Play in new window | Download
Subscribe: RSS