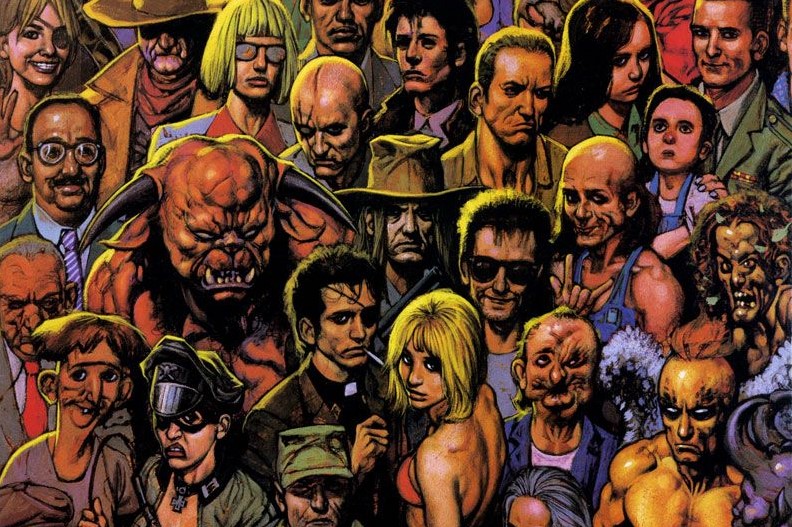 We're closing in on the final issues of Preacher! While Jesse seeks out the full story about Cassidy, Starr contends with a new old enemy, and Arseface lands in hot water.
Show Notes
6:37 – According to the website of the largest Baptist denomination, the Southern Baptist Convention: "The Convention recognizes the biblical language concerning the office of pastor. The Baptist Faith & Message statement says, 'While both men and women are gifted for service in the church, the office of pastor is limited to men as qualified by Scripture.' … However, the BF&M and resolutions are not binding upon local churches. Each church is responsible to prayerfully search the Scriptures and establish its own policy." While that policy grants individual churches the right to ordain women, local and state conventions have the right to deny seats to churches that do so.
8:12 – Artist Steve Pugh showed us his big-mean-dog-drawing chops in the Hellblazer story "New Tricks."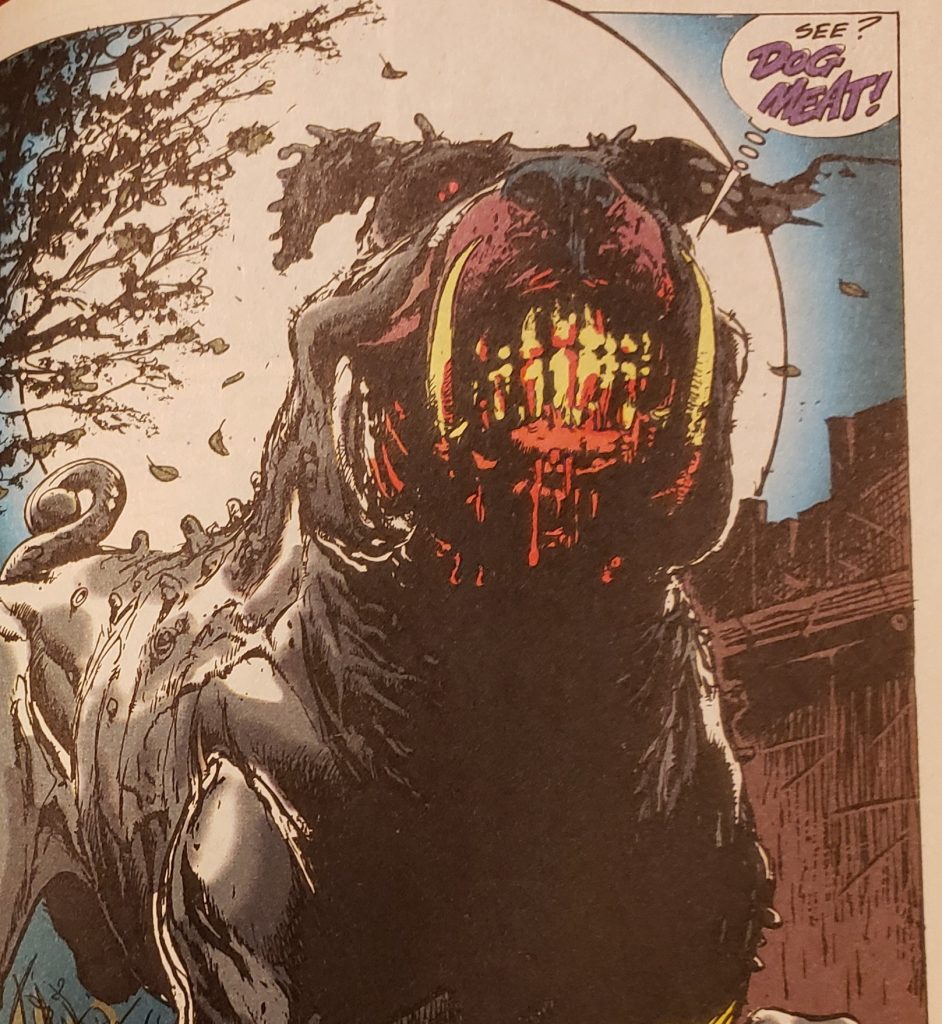 9:04 – We talked about the "San Francisco" or "Jesus de Sade" arc, which was also our introduction to Herr Starr and the Grail, here.
9:26 – Cassidy shared much – but not all, as we will soon learn – of his personal fairytale of New York with Jesse in Preacher #25 and #26, which we discussed here.
15:33 – Nonplussed properly means too surprised to react, but in the US, informal usage has come to include the opposite: nonchalant or unimpressed.
15:56 – Amy met this character (as did we) last issue.
25:39 – We may not have mentioned it in the audio, but these issues are very Nolan-esque in structure. Lots of intercutting, not a lot of room for scenes to breathe.
26:14 – "The West Coast Delay" is an episode of the 2006 Aaron Sorkin drama Studio 60 on the Sunset Strip. By the way, the climactic events of this story arc happen at 8 a.m. in San Francisco and late at night in New York, so there's no connection at all.
30:14 – Between this and Eisenstein offhandedly referring to Featherstone as "the female," we can probably say the Grail is pretty sexist.
30:20 – This disagreement between Starr and Featherstone reflects a theme that's going to come back at the climax of this story arc, namely whether the Grail personnel really believe they're the good guys or know they're only in it for worldly power. Starr is definitely the latter.
32:01 – Eric's paraphrasing Le Chiffre, the card-counting villain of the 2005 James Bond movie Casino Royale.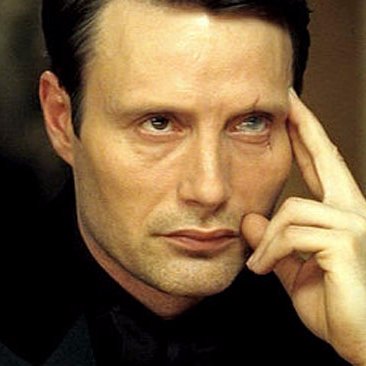 36:57 – Our trade paperbacks feature clean covers, but on the original comic cover, Cassidy's fingers were actually smearing blood over the Preacher title. It's a pretty striking effect, and one that really conveys how Cassidy has sullied Jesse and Tulip by association.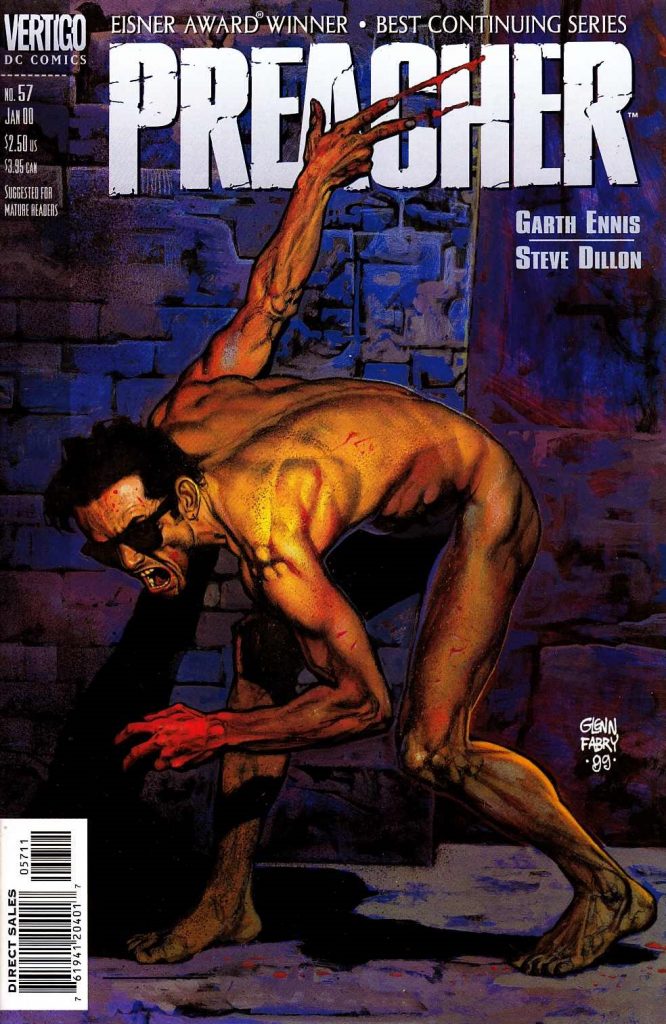 37:47 – Since the Hiroshima bomb figures into Sally's tale right after this, when she says the war was over she must be referring to V-E Day, May 8, 1945. Hiroshima was only a few short months later, on August 6, so Cassidy and Joanie had quite a whirlwind romance. Japan surrendered on August 15, marking the true end of the war for the US.
38:36 – This issue's title might refer to Irish parliamentarian John Francis Maguire's 1867 book The Irish in America, in which he wrote, "Were I asked to say what I believed to be the most serious obstacle to the advancement of the Irish in America, I would unhesitatingly answer—Drink; meaning thereby the excessive use, or abuse, of that which, when taken in excess, intoxicates, deprives man of his reason," etc., etc. Drink isn't exactly Cassidy's problem, but intemperance certainly is.
42:49 – We're referring to the Pogues' Christmas classic "Fairytale of New York," which we discussed in greater depth in a recent episode.
46:40 – Picket signs are a perennial favorite topic on our Teen Titans podcast of choice, Titan Up the Defense.
48:07 – Eric's borrowing a line from The Big Lebowski here.
1:10:07 – Whatever, indeed.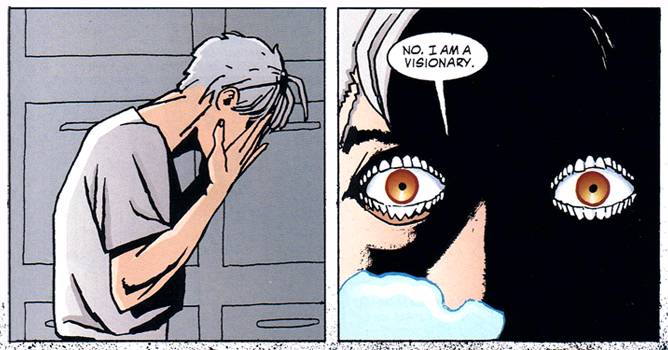 Podcast: Play in new window | Download
Subscribe: RSS