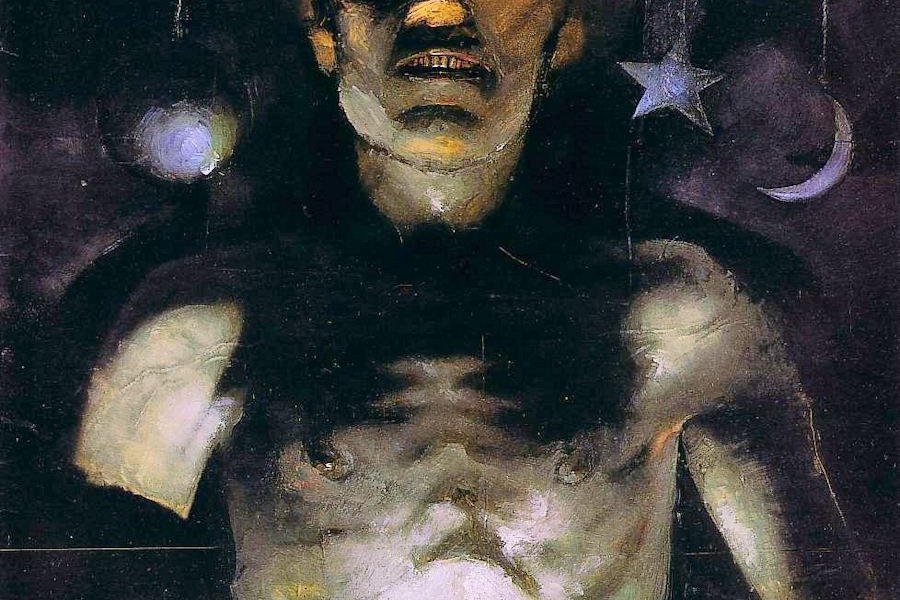 Constantine trades spells for spycraft in Hellblazer #29-31. Join us as he confronts the Family Man, goes to a funeral, and buries more than just the hatchet.
Show Notes
4:00 – Fred Krueger, more commonly known as Freddy, is the supernatural villain of Wes Craven's A Nightmare on Elm Street series. His appearance is a classic of horror design:
8:17 – The Family Man plays on John's reputation for vice to track him down, perhaps a technique he picked up in his days as a police detective. Similarly, he persuaded John's father to reveal information about John in the previous issue by claiming to be the father of John's pregnant ex. Furthermore, he later plans to catch John off guard by intercepting him coming from a prostitute.
10:18 – It's "the days of the year have suddenly gone."
10:50 – The Kray Twins were a pair of notorious gangster celebrities who were central figures in the London organized crime scene from the late 50s until their arrest in 1968. (Tom Hardy played both in the 2015 film Legend.)
12:16 – Hellblazer #4 was covered here.
17:03 – I misremembered the Mark Millar story arc "Old Man Logan." I was actually thinking of Logan's fateful encounter with another Spider-Man villain, Mysterio, in that story. The comic Sean is talking about is Amazing Spider-Man #1, which is not the first appearance of Spider-Man, but is the first appearance of the Chameleon.
18:03 – Sean's making a joke on the title of Dan Gilroy's 2014 film Nightcrawler, which stars Gyllenhaal as a stringer and has nothing to do with the X-Man of the same name. It is pretty fucked up.
20:39 – That was a reference to Anchorman: The Legend of Ron Burgundy.
20:53 – "Night Olympics" is a 1985 Green Arrow story by Alan Moore, with art by Klaus Janson, that ran as a b-story in the Batman issues Detective Comics #549 and #550. It's notable for the way that Moore uses the Olympics as a metaphor for the intense violence and sexuality of the city's nocturnal activities.
22:01 – Maybe the cabbie's complaint is being handed a large denomination bill for his first fare of the day – he can't make change.
25:49 – It's worth noting that the Family Man is a policeman who's currently trying to kill Constantine.
29:40 – I'm talking about this scene from Pulp Fiction.
30:46 – That was a reference to Metal Gear Solid 3.
31:30 – I was referencing the song "Cruel to Be Kind," which is by Nick Lowe, from his 1979 album Labour of Lust, but like most people of my generation, I know it more from its performance by Letters to Cleo in the 1999 film 10 Things I Hate About You.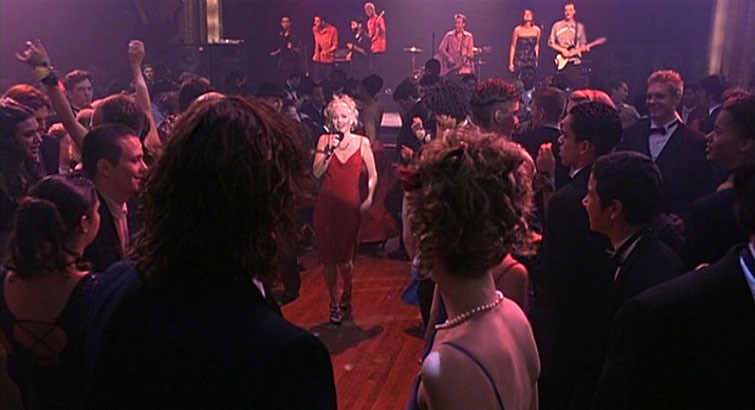 31:47 – That would be Ridley Scott's 2000 Best Picture winner, Gladiator.
35:37 – We saw the serial killers' convention in Sandman #14. The Family Man was to have been the keynote speaker – now we know why he never turned up.
40:06 – John finally rid himself of his persistent nightmares of the Newcastle incident – by asking the King of Dreams to take them away in person – in Sandman #3.
40:35 – We're talking here about The Black Order, who are the henchfolks of Thanos. The movie I was referring to was Avengers: Infinity War. I was mistaken, there is no member called Obsidian Maw; it's Ebony Maw, though the group is sometimes called the Cull Obsidian. The team and everyone in it were created by Jonathan Hickman in 2013, so unlike Thanos himself, they aren't really classic characters.
47:43 – Sean's talking about Jacko, the ghost from Neil Gaiman's "Hold Me," Hellblazer #27, covered by our podcast here.
52:27 – That takes care of the cremation!
54:55 – Our Constantine Moments: I think, for me, it has to be the formulation of a plan that requires him to have sex (and with it, the introduction of yet another female character whose only purpose is to have sex with John Constantine). Sean nominated John forgetting he was being stalked by a serial killer to go piss behind a bus.
55:54 – It is actually explained that in the world of The Unwritten, the Harry Potter series exists, but never caught on to the extent that Tommy Taylor did.
56:37 – "Con" in this context means a fan convention, not a confidence job.
1:02:26 – Moby-Dick has actually been adapted as a graphic novel many times, including by comics legends Bill Sienkiewicz in 1990 and Will Eisner in 1998, but the one I'm thinking of is by the French artist Chabouté and was published in French in 2014 and translated to English in 2017.
Podcast: Play in new window | Download
Subscribe: RSS