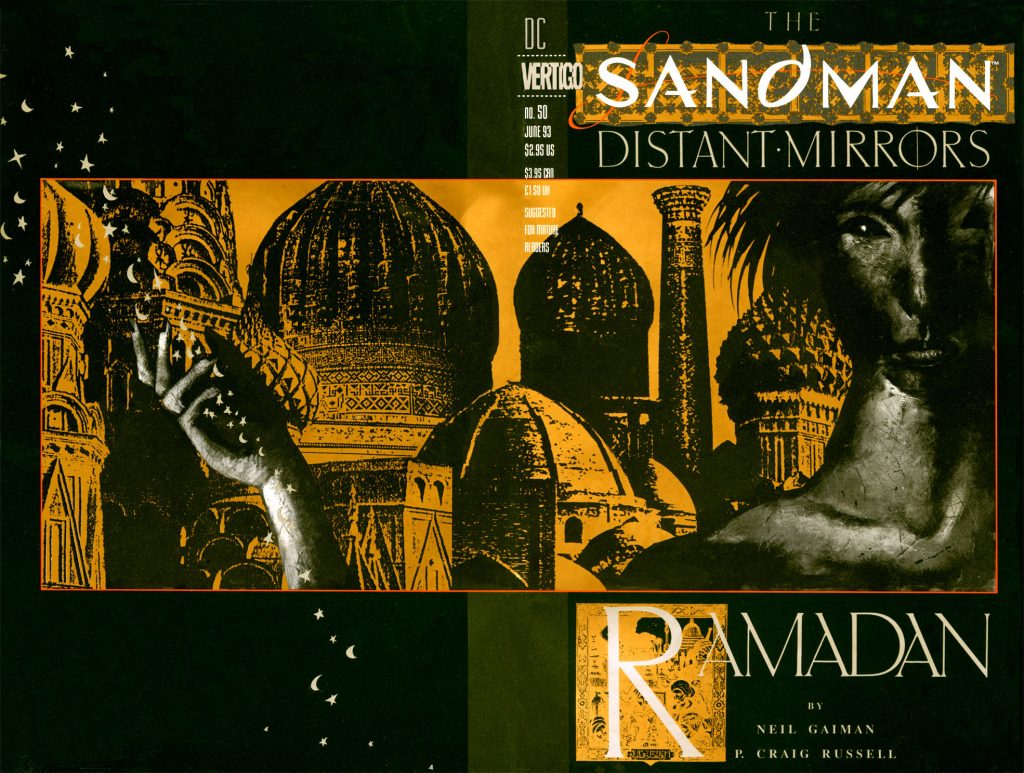 This is a tale of Baghdad. It is the perfect city, in the perfect age. But the King is troubled in his soul…
Show Notes
0:55 – I don't know why I started laughing there. Sean probably made a face or something.
3:10 – That's not three different palaces, Al-Raschid's palace just holds all three titles.
3:25 – Metropolis is a 1927 silent film by Fritz Lang. The robotic Maria (often cited as the inspiration for Star Wars' C-3PO) looks like this: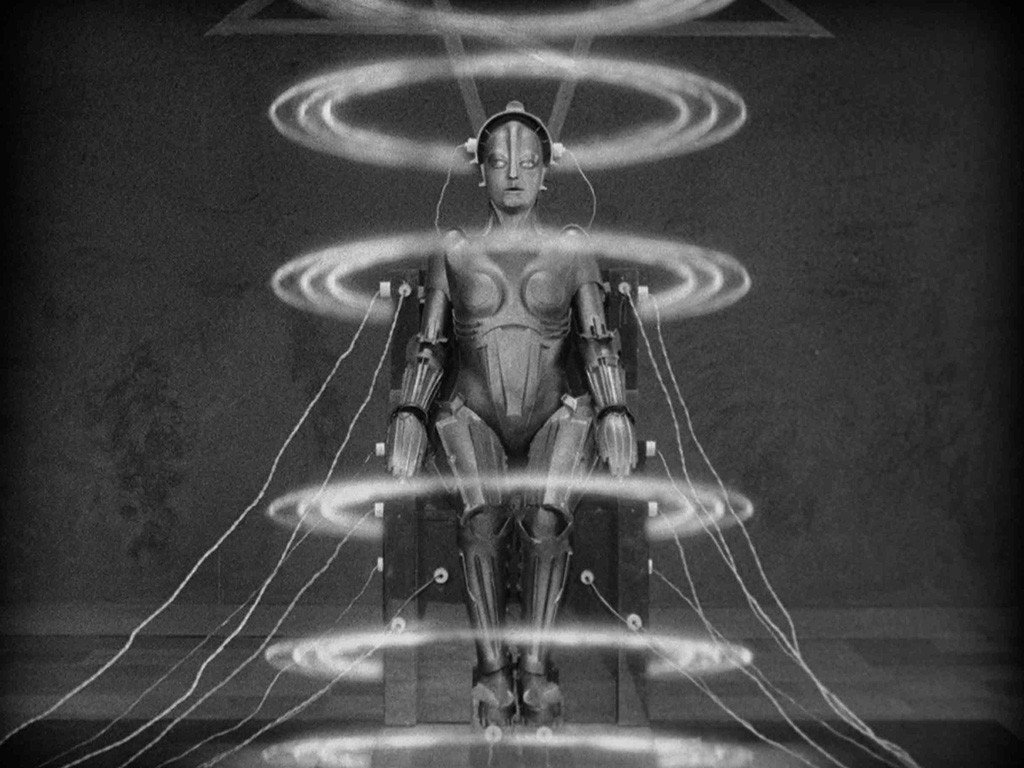 5:15 – I used to have a subscription to DC's Star Trek: The Next Generation comic book.
5:32 – Sega City was a chain of arcades in the US and Canada owned by Sega, back in the console wars 90s. Sean was thinking of Sega Rally.
6:00 – According to Sandman #30, Emperor Augustus used to pose as a commoner and travel the streets of Rome. Like Al-Raschid, he also had a subordinate accompany him. We covered this and the rest of Distant Mirrors here.
6:22 – That was a pretty dire misquote of the narration from the 50s cop show Naked City.
7:04 – The kind of hat Jughead wears is in fact called a whoopee cap. There was a time when they were fairly popular.
11:25 – Find our coverage of A Dream of a Thousand Cats here.
12:59 – That's one of my favorite lines from The Empire Strikes Back.
15:19 – I'm referring to this.
24:19 – Ozymandias was definitely by Shelley and not Byron. If you thought it was Byron, you'd be wrong, and your symphony would be fucked.
25:22 – These are the panels that had Sean so excited: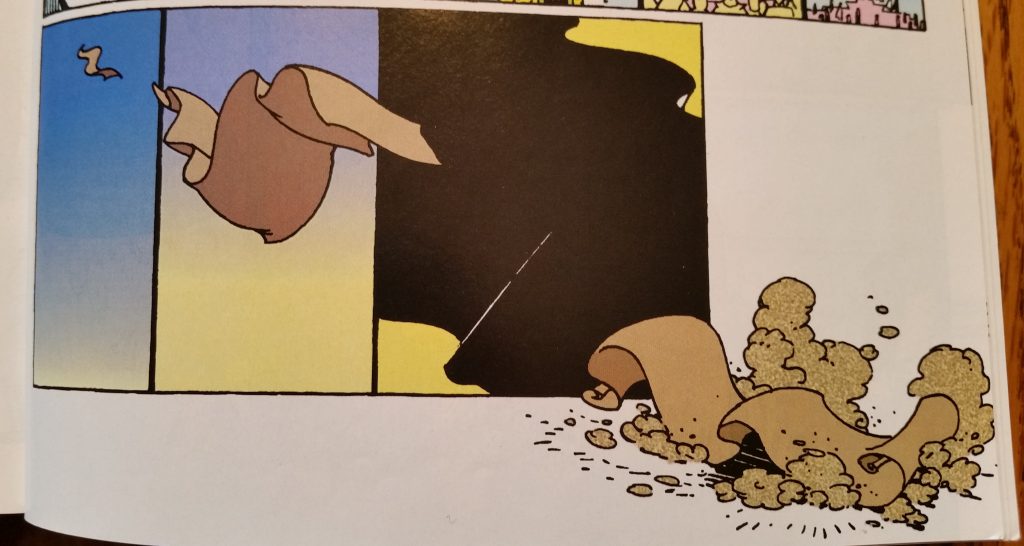 26:19 – We saw the bottled city of Baghdad in Morpheus' trophy chest when he tossed the defeated Azazel in at the end of Season of Mists. As well, this story was foreshadowed last issue with a book on Baghdad appearing in a stack of "guidebooks to countries an' cities that never existed."
27:23 – In Season of Mists' interlude, "In which the dead return; and Charles Rowland concludes his education," the reason young Charles Rowland spends the holidays at his (terrifying, haunted) boarding school in the first place is that his father was a passenger aboard British Airways Flight 149, being held hostage by Iraqi forces in Kuwait.
28:38 – Sean is referencing the immortal Lonely Island song "Lazy Sunday."
32:03 – House of Whispers is heavily grounded in vodou mythology: the anthology's host is the loa Erzulie, with legendary medicine man Uncle Monday slated for an early guest appearance. Nalo Hopkinson's resumé includes editing two collections of Caribbean magic stories. If you're curious, Sean and PK recapped the Sandman Universe preview here.
35:13 – Sean is referencing the immortal sitcom Gilligan's Island.
35:48 – We saw Johanna Constantine's adventure in the French Revolution in Sandman #29, which was the first issue of Distant Mirrors. Her first appearance was earlier, in Sandman #13.
36:16 – Johanna is making Mouse pass as a boy, apparently to avoid the dangers of being a girl in this particular time and place.
38:18 – Like Sean Connery.
Podcast: Play in new window | Download
Subscribe: RSS