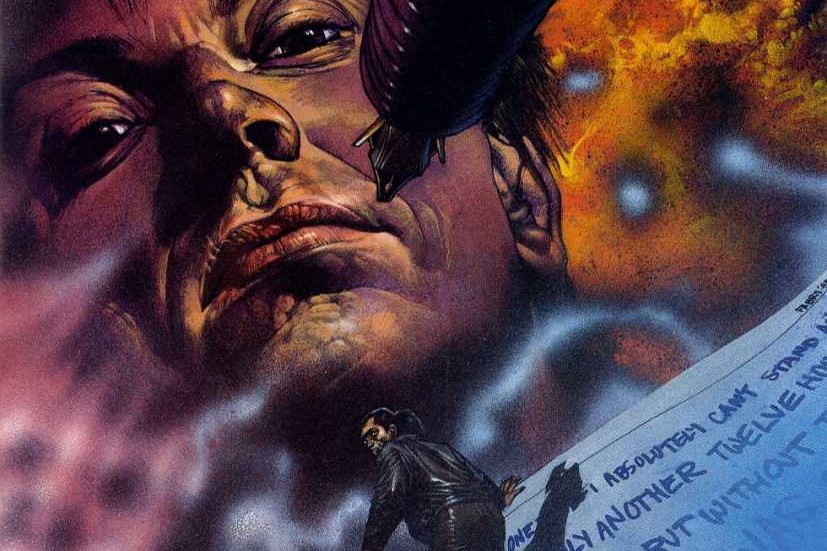 This week, Constantine finds himself under the gun as he takes on a ring of modern-day bodysnatchers – and tries to save a stockbroker from his better impulses.
This podcast contains minor spoilers for Avengers: Endgame.
No new episode next week – we'll be back May 22 with fresh Preacher.
Show Notes
1:49 – Orthanc is Saruman's dark tower from The Lord of the Rings.
2:05 – We covered The Horrorist in this episode.
6:21 – Specifically, he says this in his first full appearance in Saga of the Swamp Thing #37.
9:22 – Ben Cox was a member of the Newcastle crew who was raped by the Norfulthing in a flashback seen in Hellblazer #11. He was killed in Saga of the Swamp Thing #46, which we will cover at a later date.
9:30 – "Triskele" comes from the Greek for "three legs." This imagining of Triskele has no legs.
9:50 – John went directly to the First of the Fallen in the Dangerous Habits arc and tricked him into curing John's cancer. This is yet another of the book's frequent reminders that the First is still out there, and furiously plotting his revenge on Constantine.
10:36 – Hot August Night is a 1972 concert album by Neil Diamond. The title comes from Diamond's 1969 song "Brother Love's Travelling Salvation Show," which first appeared on the album of the same name. Hot August Night was followed by Hot August Night II in 1987, Hot August Night NYC in 2009, and Hot August Night III in 2018.
16:50 – The Preacher #39 cover featuring the Chunt Brothers comes to mind.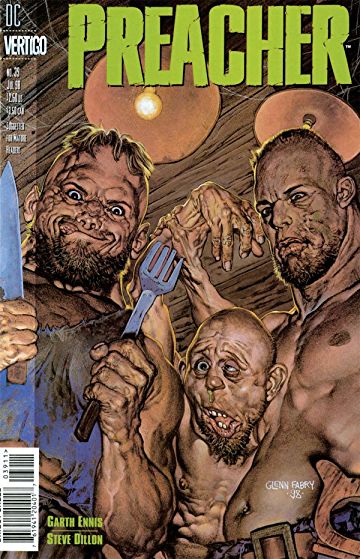 19:35 – The title perhaps suggests the way Amis might think of the bodies as a medium for his grotesque work of art.
20:04 – Uncle Tom's Cabin is a famous (or infamous) antebellum-era novel by abolitionist author Harriet Beecher Stowe. The name presumably doesn't carry the same connotations across the pond.
21:52 – A good example would be John's father, Thomas Constantine. Back in the now-classic Hellblazer #42, "A Drop of the Hard Stuff," the First of the Fallen casually mentioned to John that his father was suffering in Hell because of his hatred for his son.
22:56 – John commented, "You never were very good at this, were you, Constantine?" upon getting saved from a beating by Kit back in #48 – he then warned her to stay out of what came next, as exorcising a ghost is worse than a punch-up. And in Royal Blood, he narrated, "I might be pretty useless in a punch-up – but I know this – hit first – hit hard – and you might just win."
27:21 – Sean thought this was Jim Masters, but we see that Jim was already blowed to smitheroons.
29:05 – WinBack was a 1999 espionage shooter for the Nintendo 64, notable as one of the first cover-based shooters, and for the atrocious voice acting in the PlayStation 2 port. Despite its finicky gameplay and punishing difficulty, it's one of my favorite games. The "Special Forces" is just an affectation.
34:30 – Find our coverage of the Sandman Special: The Song of Orpheus here.
43:24 – Sean noted a certain resemblance between Dr. Amis and the villain Dr. Slaven Kurjak from Warren Ellis's James Bond 007: Vargr. Both men take an incomprehensible joy in unspeakably grisly work, in Kurjak's case, the creation and distribution of a recreational drug that causes its users to disintegrate. When Bond confronts Kurjak and asks him why, Kurjak gives the following batshit crazy response: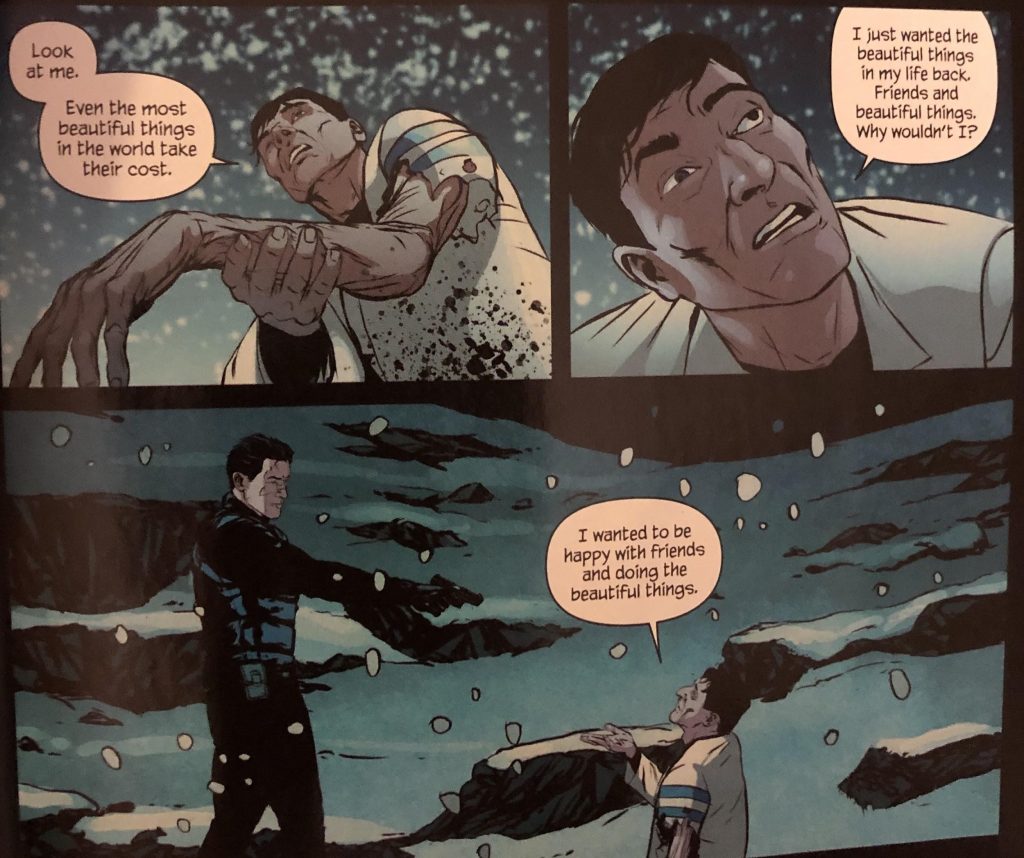 Podcast: Play in new window | Download
Subscribe: RSS